There's nothing we love more than watching films that we can relate to. When it comes to pregnancy, there have been some highly-entertaining cinematic depictions of the miracle of life over the past few decades.
Whether it be about the chaotic stress of pregnancy, the intensity of labour or the heartwarming excitement of impending motherhood, there is a film out there for every mother-to-be to enjoy.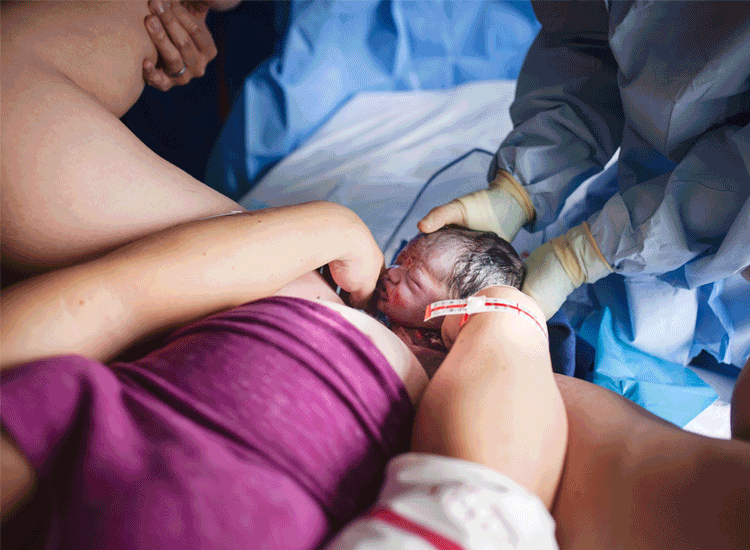 .
If you're expecting your first little one and you're looking for a movie to accompany your evening, then we've got you covered! Put your feet up, grab your favourite snacks, and enjoy these classics (after all, you've earned it):
What To Expect When You're Expecting
Of course we had to start off with this classic! Based on the pregnancy guidebook of the same name, this 2012 romcom follows five couples and their unique journeys towards parenthood. Each pairing has their own hilarious situations to contend with – Jules (Cameron Diaz) struggles to slow down during her pregnancy, Holly (Jennifer Lopez) sends her husband off to a "dudes group" so that he is ready to adopt a child, and Wendy (Elizabeth Banks) accidentally goes viral when she is filmed ranting about pregnancy. You'll be guaranteed to find something to relate to in this hilarious flick!
Baby Mama
Tina Fey and Amy Poehler team up in this brilliant comedy! Fey plays career-driven Kate, who is desperate to have a baby but is unable to conceive. Determined to become a mother, Kate heads to a surrogacy centre and hires immature Angie (played by Poehler) to be her surrogate. Chaos ensues when Kate attempts to prepare Angie for pregnancy, as well as preparing for her own life as a mother. Of course, with all great comedies, nothing goes smoothly for the pair. This film has a few tricks up its sleeves, which makes it perfectly entertaining viewing!
Waitress
This 2007 flick puts you through every emotion you could possibly imagine! Jenna (Keri Russell) is a waitress at a local dinner, who is struggling to break free from an abusive marriage. As a talented baker, she vows to win a local pie contest and use the winnings to run away from her husband. However, when she accidentally falls pregnant, her entire world falls upside down – and that's before she meets her handsome new doctor. Waitress has also been adapted into a Broadway and West End smash-hit, and the musical's soundtrack is the perfect accompaniment to this film!
Knocked Up
We love this hilarious 2007 comedy! After getting promoted at work, rising TV reporter Alison (Katherine Heigl) celebrates by having a drunken one-night stand with an irresponsible stranger named Ben (Seth Rogen). The hookup results in Alison becoming pregnant. Alison decides to give Ben an opportunity to see if he is worthy of being a father, which results in Ben figuring out if he can even be a father. The pregnancy eventually brings the two closer, leading them to question if anything romantic is on the cards for them.
Nine Months
One of Hugh Grant's lesser known films! The rom-com star plays Samuel, a child psychologist who gets the shock of his life when his girlfriend, Rebecca (Julianne Moore), tells him that they are expecting a baby together. The commitment-phobe in Samuel begins to freak out, as he realises that everything in his life is about to change. Will Samuel step up to the task of being a father, or will he run back to the safety of being a bachelor forever? The perfect easy watch!
Neighbors
This 2017 comedy stars Seth Rogen and Zac Efron as warring neighbours! When Mac (Rogen) and his wife Kelly (Rose Byrne) move to the suburbs after welcoming their baby daughter, the last thing they expect to be greeted with is a college fraternity as their new neighbours. When the couple tell the leader of the fraternity, Teddy (Efron), that he can't throw any huge parties, a bitter rivalry ensues between the two men – with plenty of laughs for the audience!
Father Of The Bride Part II
The sequel to the hugely popular 1991 comedy! Set four years after the first film, George Banks (Steve Martin) is preparing to have an empty nest now that his daughter Annie (Kimberly Williams) is married and the rest of his children are starting their own lives. However, when Annie surprises George with the hews that she is expecting her first child, he immediately begins to panic, with the belief that he is too old to become a grandfather. As if his life crisis wasn't enough, George then has to deal with a termite infestation in his house. Hilarity ensues!
Look Who's Talking
A classic from all the way back in 1989! This rom-com stars Kirstie Alley as Mollie, a heavily pregnant woman who gets dumped by her boyfriend. Determined to find a new partner, Mollie sets out on a journey to find a surrogate father for her son, Mikey. While Mikey (voiced by Bruce Willis) is convinced that taxi driver James (John Travolta) is the perfect dad for him, Mollie isn't so sure if he is up to the task.
Life As We Know It
Katherine Heigl and Josh Duhamel star in this romantic comedy as Holly and Eric, two singletons who go out on a date that goes sideways, despite being set up by their mutual friends. However, when their friends are tragically killed, Holly and Eric are forced to step into their role as godparents and become the guardians of one-year-old Sophie. Will parenthood bring them closer, or push them even further apart?
The Switch
Friends star Jennifer Aniston plays Kassie, a single thirtysomething who is desperate to become a mother. She decides to have a baby on her own via a sperm donor. She chooses a handsome, married assistant professor as her donor, and is delighted when she becomes pregnant. However, what she doesn't know is that her best friend, Wally (Jason Bateman), sabotaged the sample and is secretly the father of her child. Now that seven years have passed and Kassie is loving being a mother to her son Sebastian, will Wally ever tell her the truth?
Bridget Jones' Baby
In this final part of the Bridget Jones trilogy, our loveable Bridget (Renée Zellweger) unexpectedly falls pregnant after two different encounters – her ex, Mark (Colin Firth), and a handsome American stranger, Jack (Patrick Dempsey). Unsure about the identity of her baby's father, Bridget eventually explains the situation to both men, which prompts Mark and Jack to spend the entirety of Bridget's pregnancy vowing for her affections and declaring themselves as the better father. A highly entertaining watch!
Mamma Mia: Here We Go Again
The great sequel to one of our all-time favourite musicals! This second outing with the gang from Kalokairi parallels two stories at once –  the present timeline, where Sophie (Amanda Seyfried) is struggling to recover from the death of her mother Donna (Meryl Streep), and the past timeline, where we finally get to see Donna's journey through pregnancy, and her encounters with all three of Sophie's fathers. As Sophie looks back on her mother's adventurous life, she discovers a wonderful surprise of her own. You're almost guaranteed to sob your way through their performance of My Love, My Life, and scream at a special appearance from Cher!
Love, Rosie
Based on the novel Where Rainbows End by Cecilia Aherne, this film follows best friends Rosie (Lily Collins) and Alex (Sam Claflin) as they prepare to leave school and study at the same university together overseas. However, when Rosie accidentally falls pregnant with the boy she went to prom with, her plans come to a grinding halt, and she has to suddenly adjust to life as a young mother. Love, Rosie also contains one of our favourite friends-to-lovers stories of all time, which will undoubtedly leave you swooning!