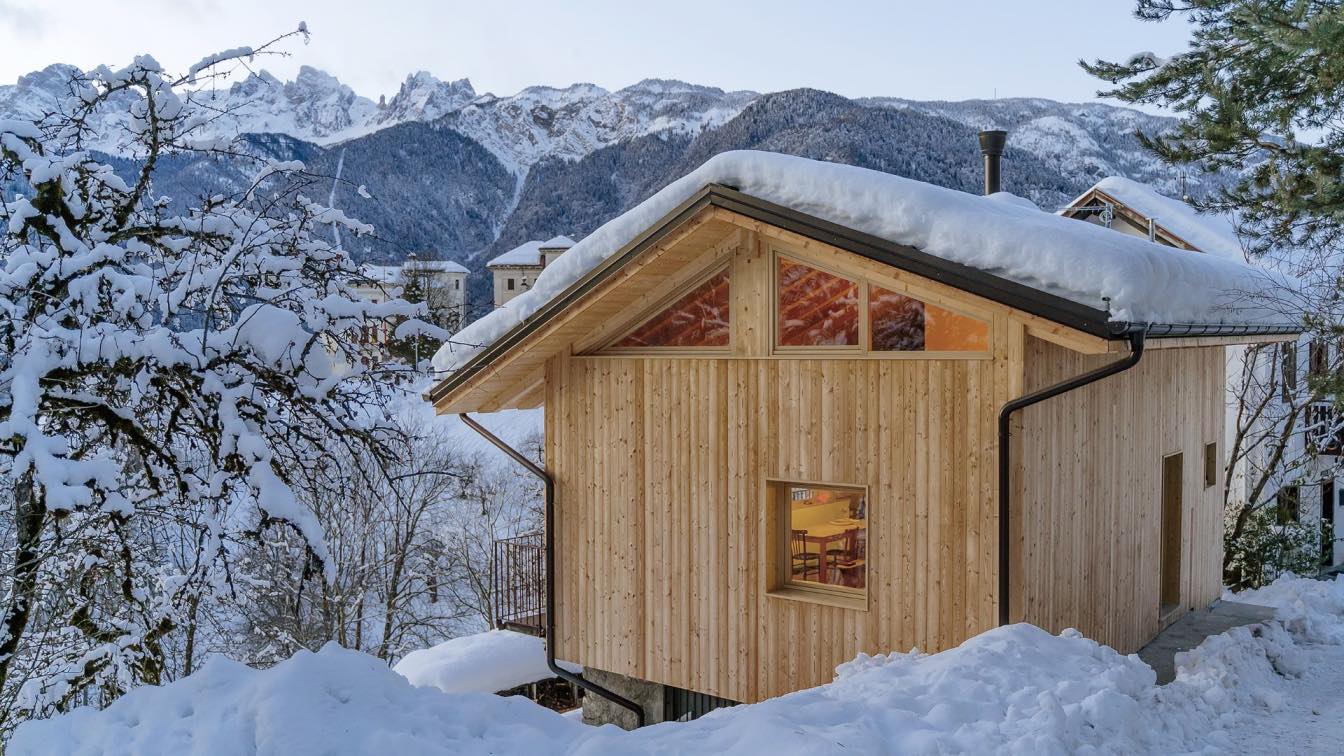 The clients, passionate about off-piste skiing and mountain sports in general, were looking for a house in their origin areas, surrounded by nature to escape from the frenetic life of the city. The house had to allow them to admire the fascinating Cadore mountains, as well as being small with simple details, referring to the sense of the ancient barns typical of the area, whose architectures have inspired artists, photographers and architects.
The project preserved the ancient part of the barn made of local stone and rebuilt the wooden structure. This part has been covered with larch vertical boards, as the architectural tradition demands. The wooden structure and the boards come from the nearby woods and have been worked by a local craftsman, whose carpentry has been active for many generations.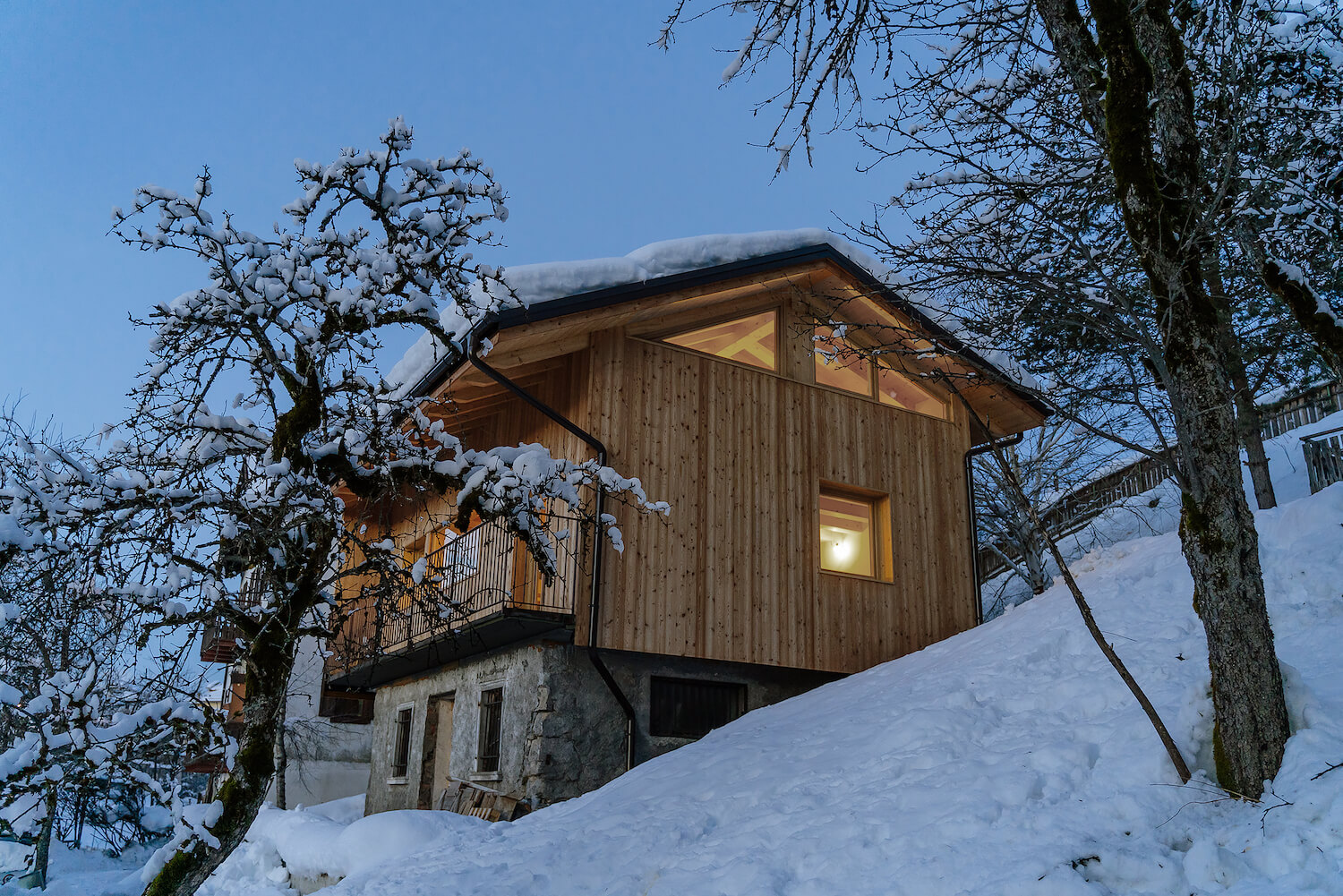 Neutral colors characterize the interior space and the furniture is made of simple and natural materials. Therefore the fascinating view of the valley and the Dolomites peaks achieves the leading role of each room.
On the main floor there is the entrance with bathroom and the living room characterized by a large linear window that overlooks towards the valley. The table and the typical mountain bench become the convivial meeting place when returning from excursions. They represent the moment of family reunion cheered by the view of the mountains. A view that becomes magical on clear winter evenings, when the peaks are illuminated by the snow that reflects the moonlight.
On the outside the building is surrounded by an ancient orchard that resisted cold weather. The apple trees look like sculptures in protection of the house.