Dividing the living space in the house into proportions or clearly separate the zones. We don't always have to build a partition wall. Plus, nowadays the size of the house or condo has limited space, not spacious. Designing a house to be an open floor plan or open space is probably a perfect design solution. Because one space can be used in many ways. So how can the area be divided into proportions? We've put together some ideas for you, so go check them out.
Flooring, Choosing different floor pattern in each zone is another simple idea.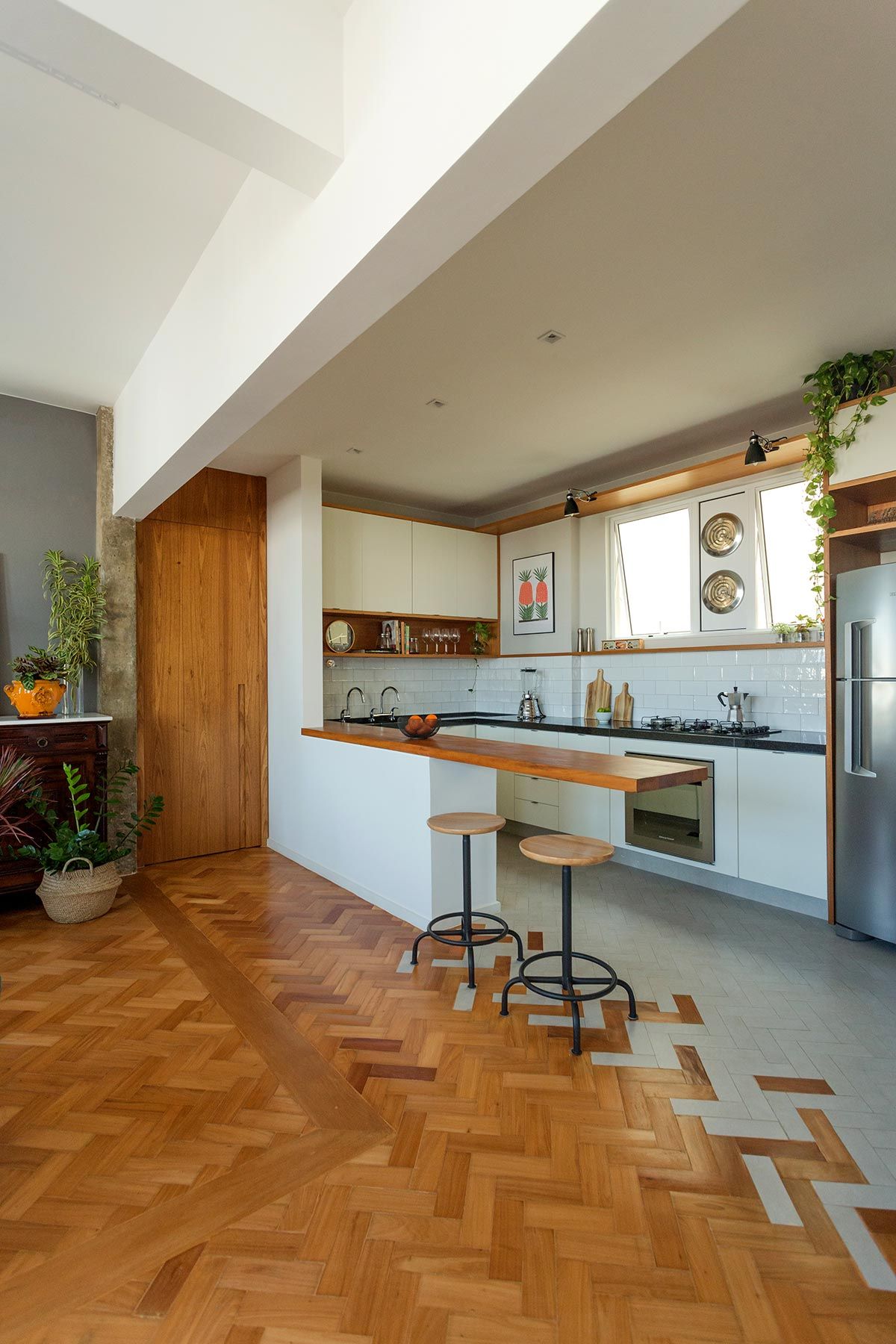 .
This allows us to divide the usable area to look more proportional.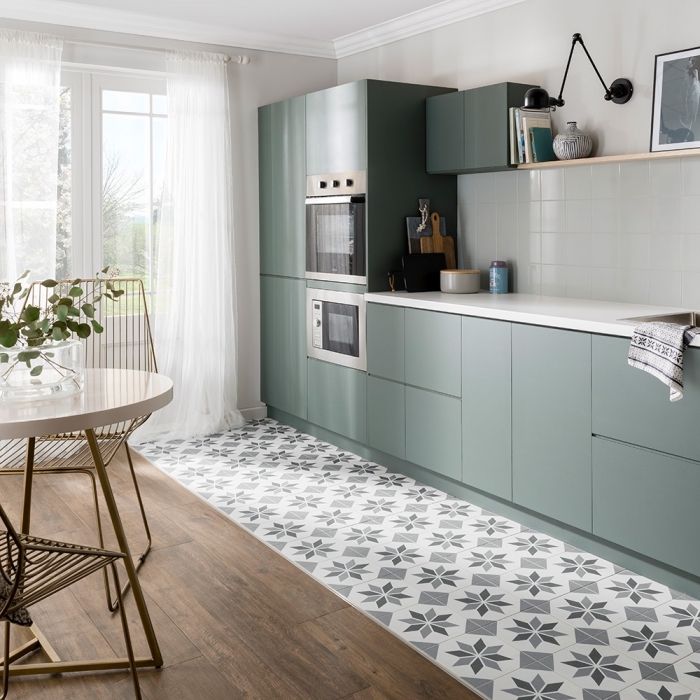 .
Such as a living corner, choosing a warm wooden floor.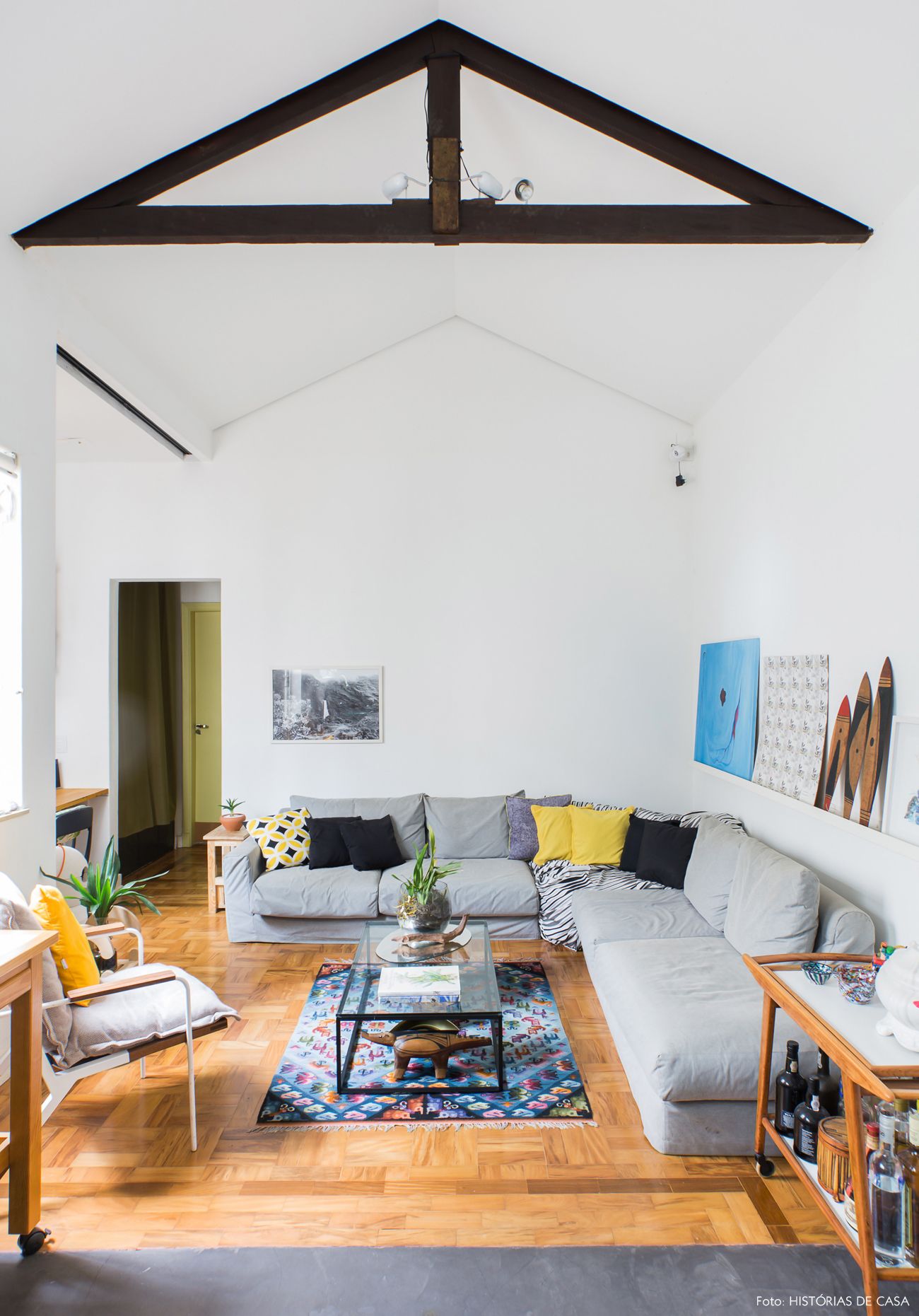 .
As for the cooking corner, use concrete floors that give a raw and cool feeling.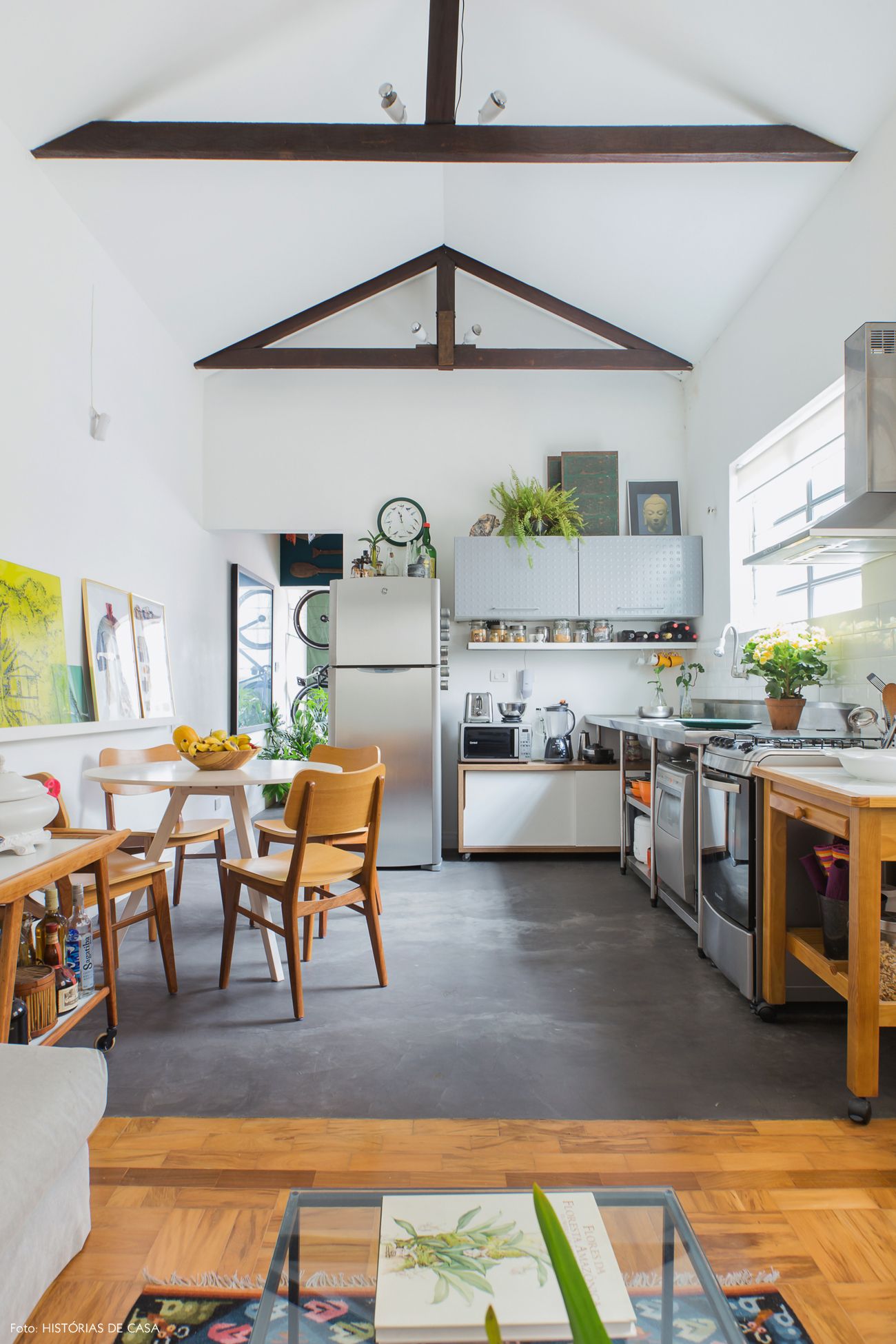 .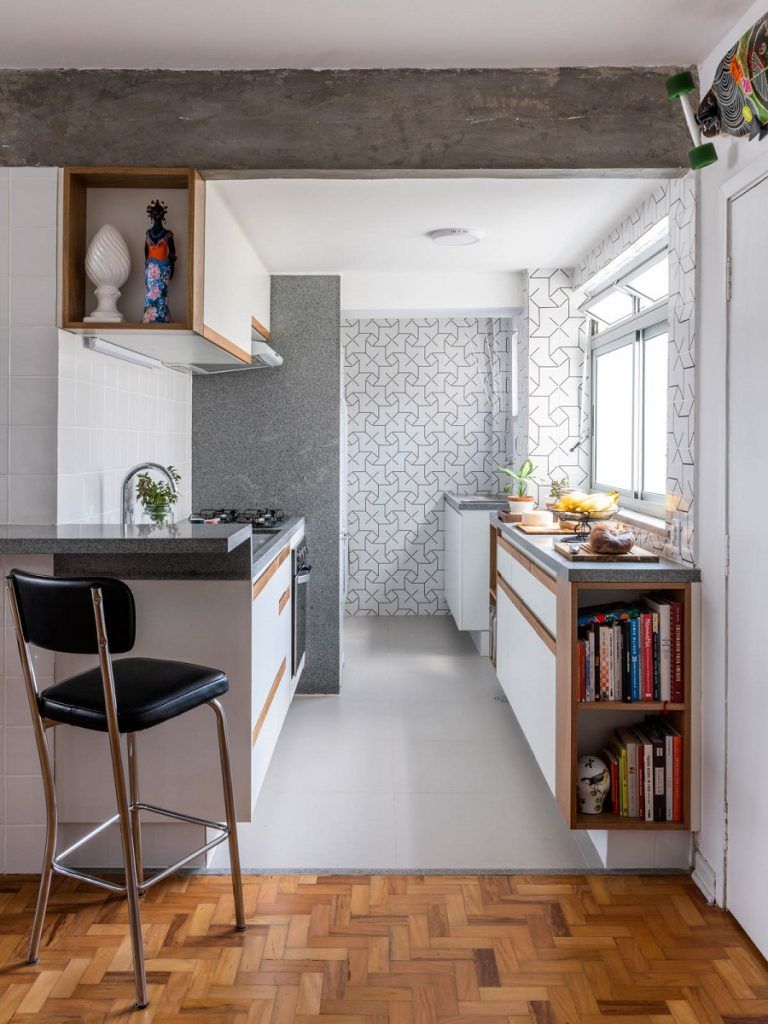 .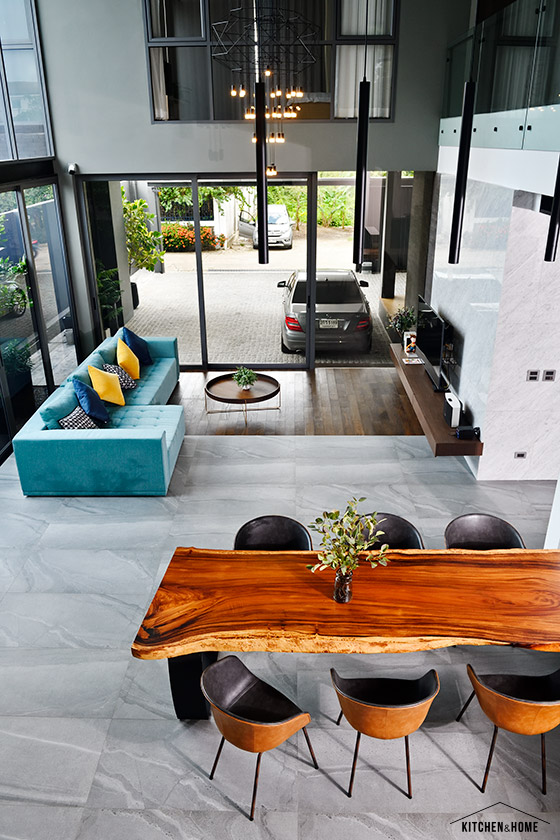 .
Ceiling, design the ceiling in each usable area differently.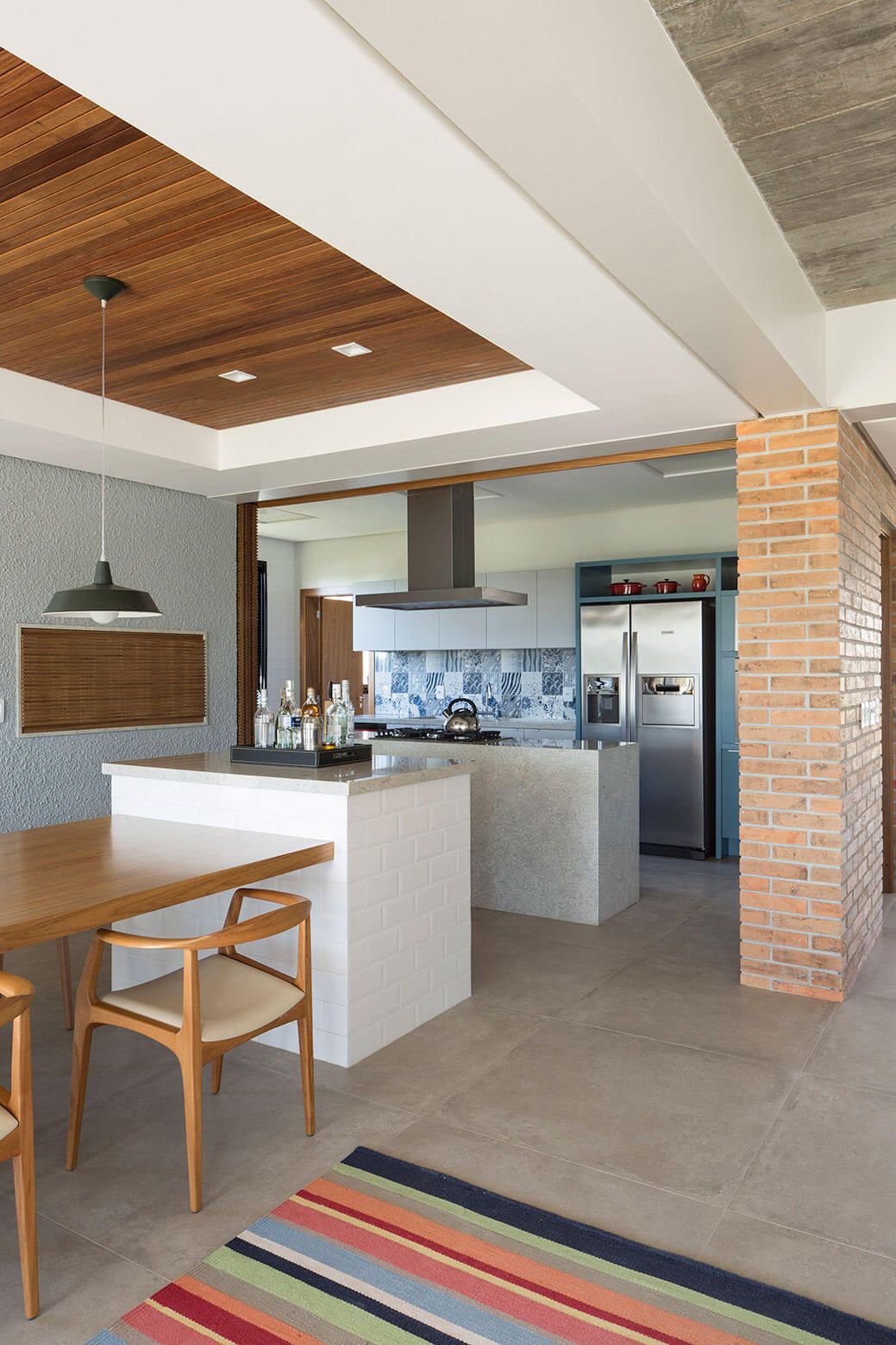 .
Creating a mood and tone to make the house look not boring.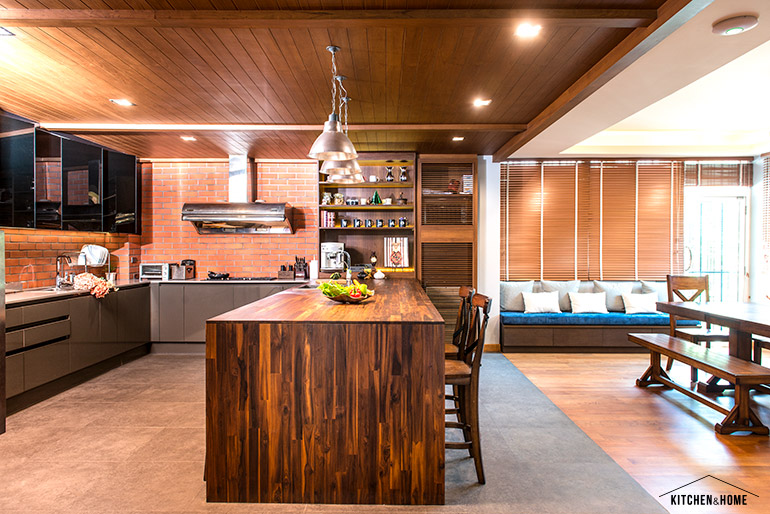 .
It is also like setting the use area for each part in the room without having to make a partition wall at all.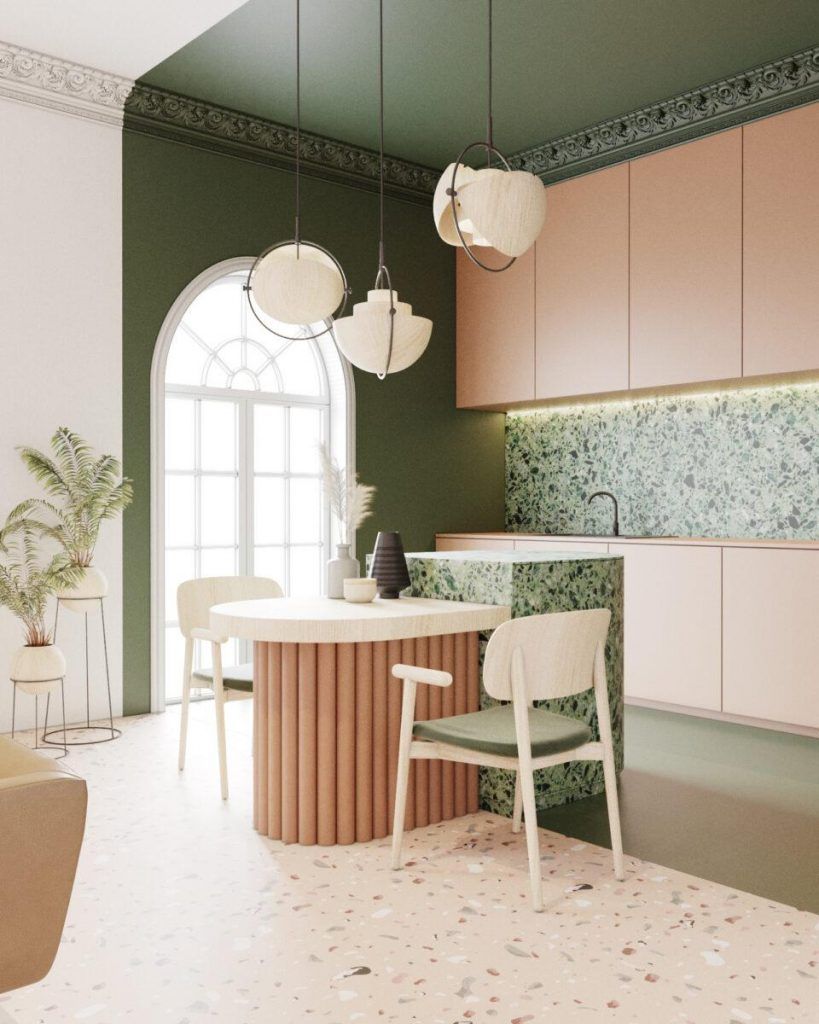 .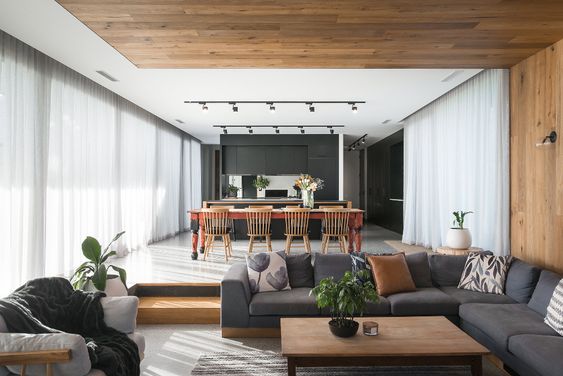 .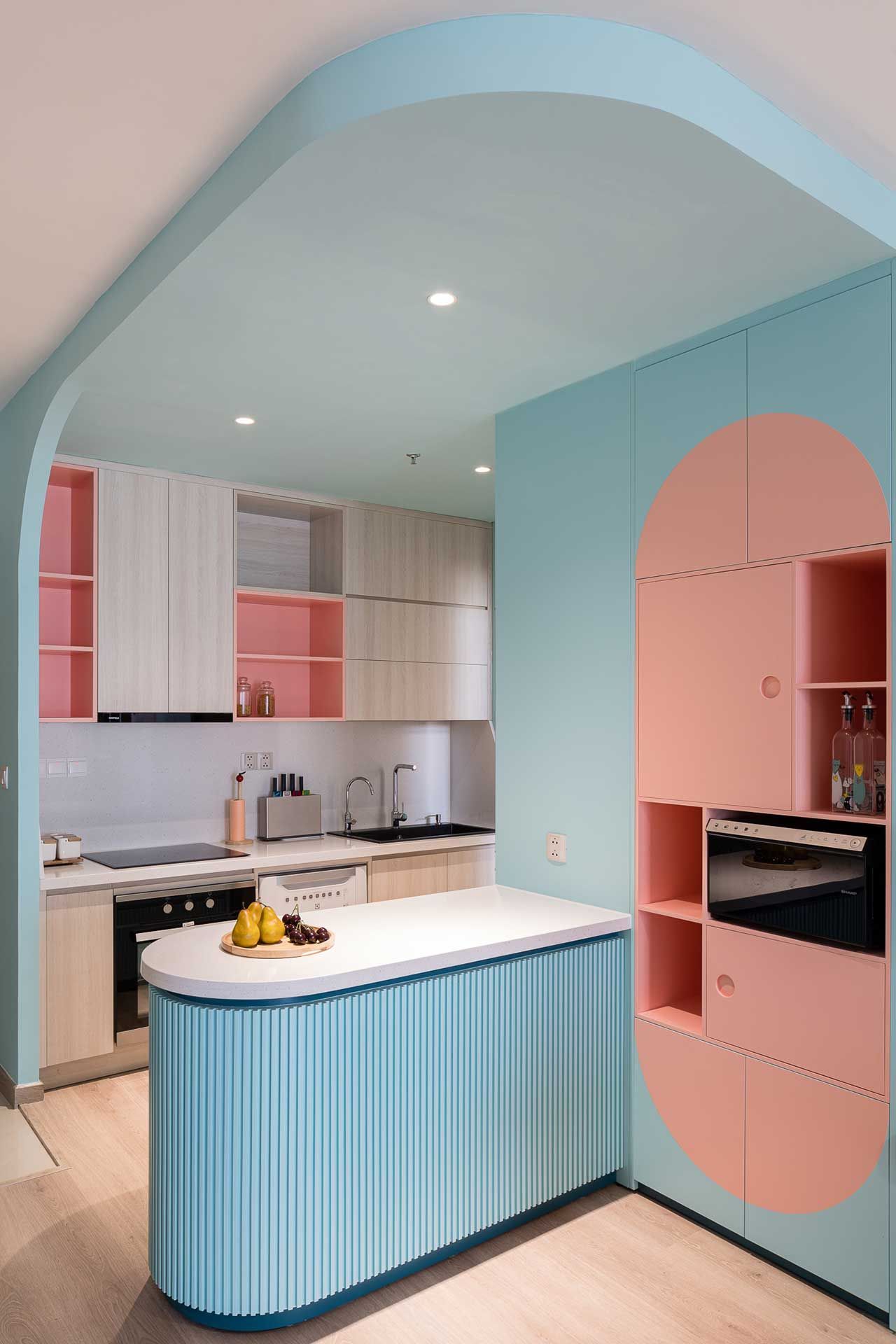 .
Split-level space design, design a different level floor to divide the usage zone without having to make a partition wall.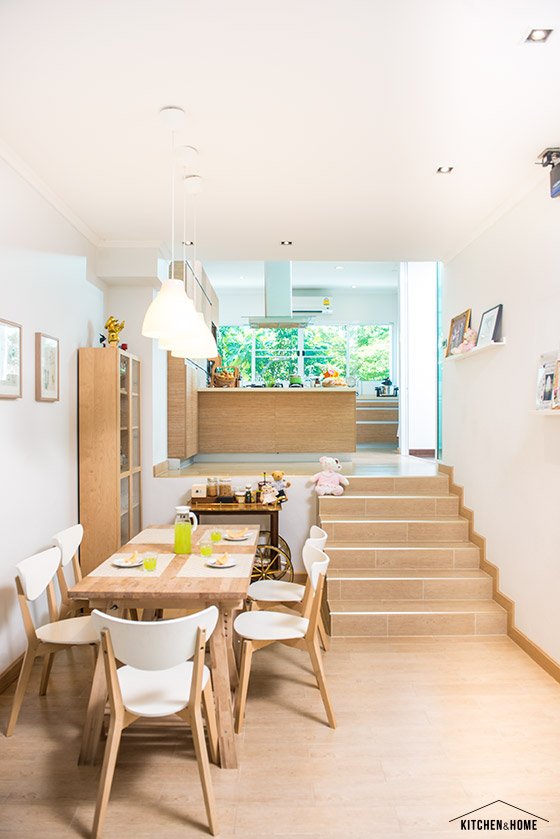 .
Design living corners at different levels to divide the use into indoor and outdoor areas.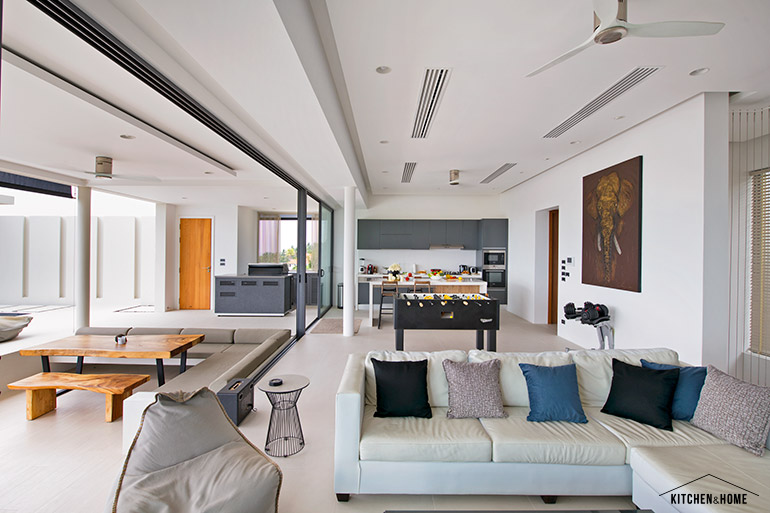 .
The kitchen floor is raised higher than the rest of the house.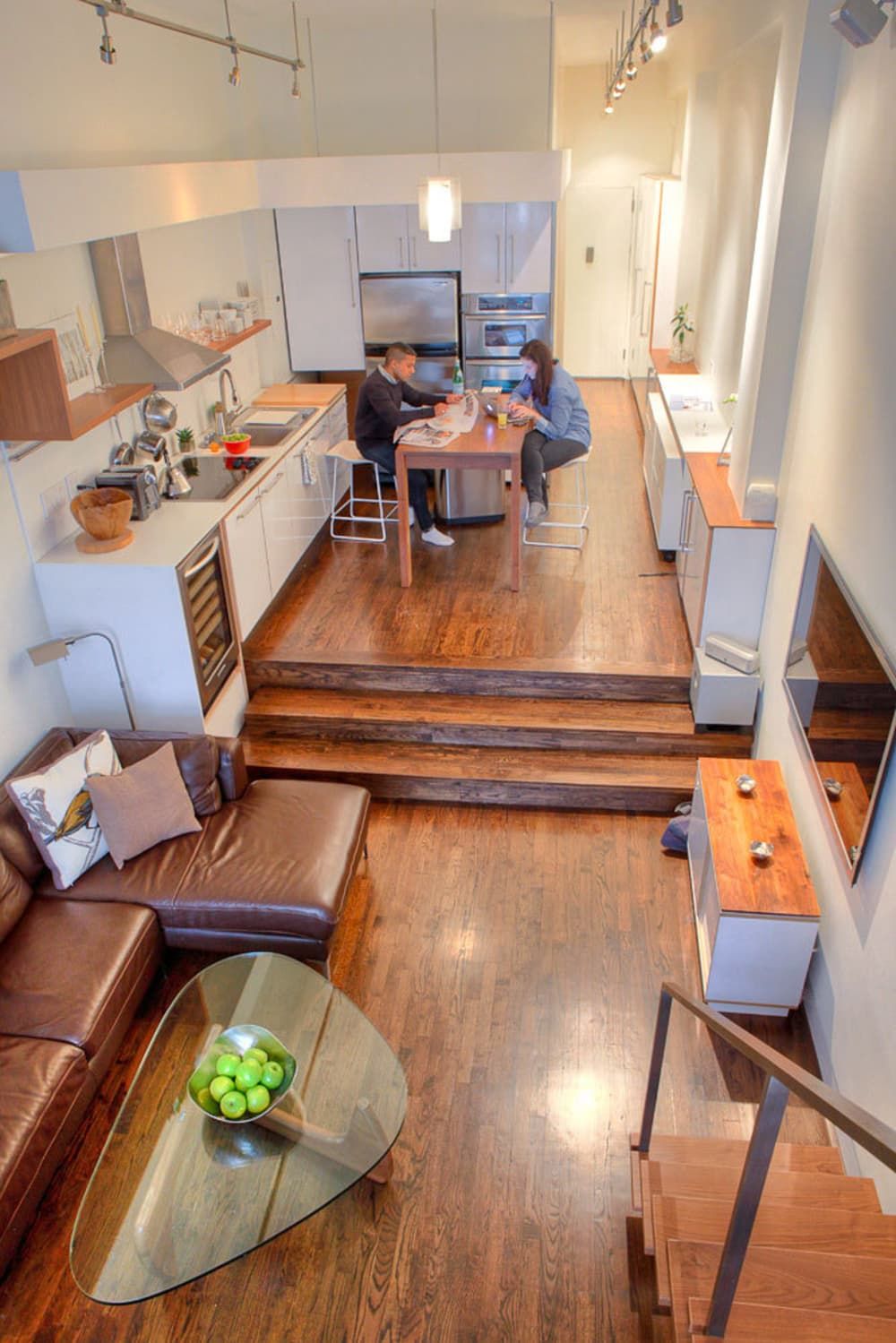 .
It is airy, not uncomfortable and also creates a feeling of connection.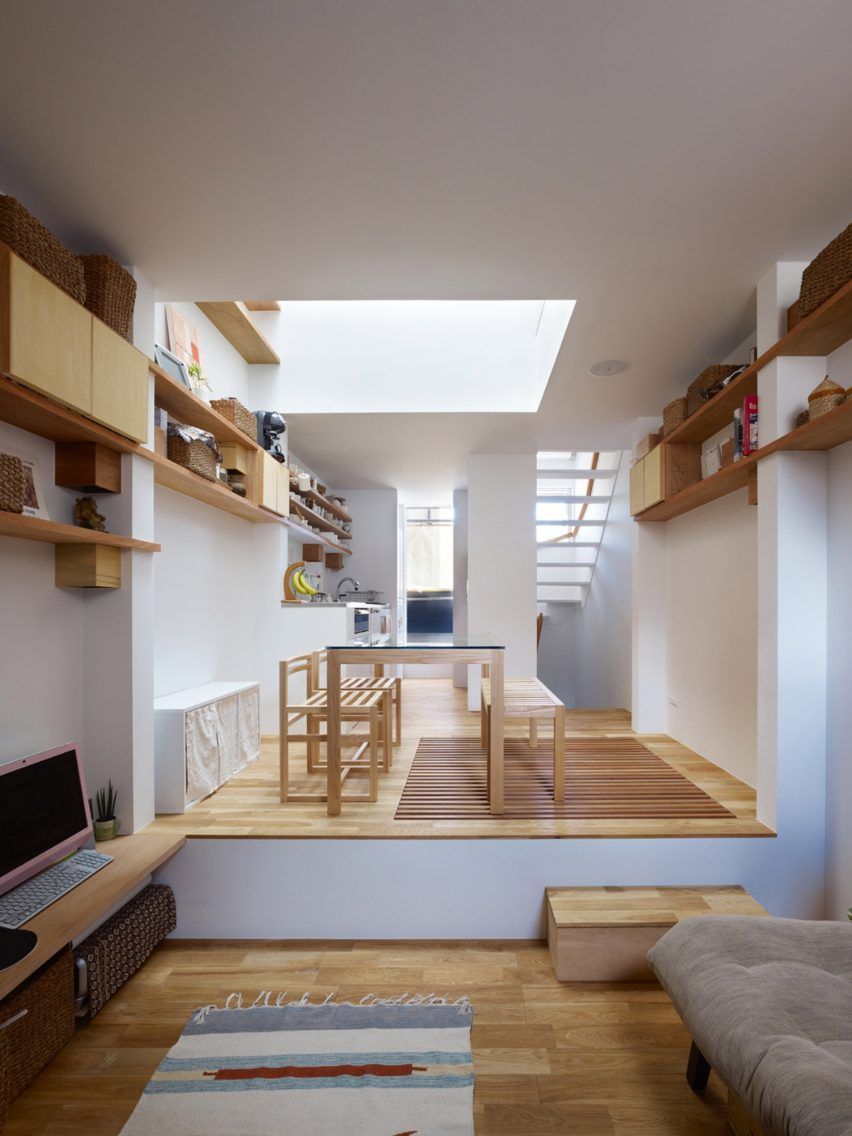 .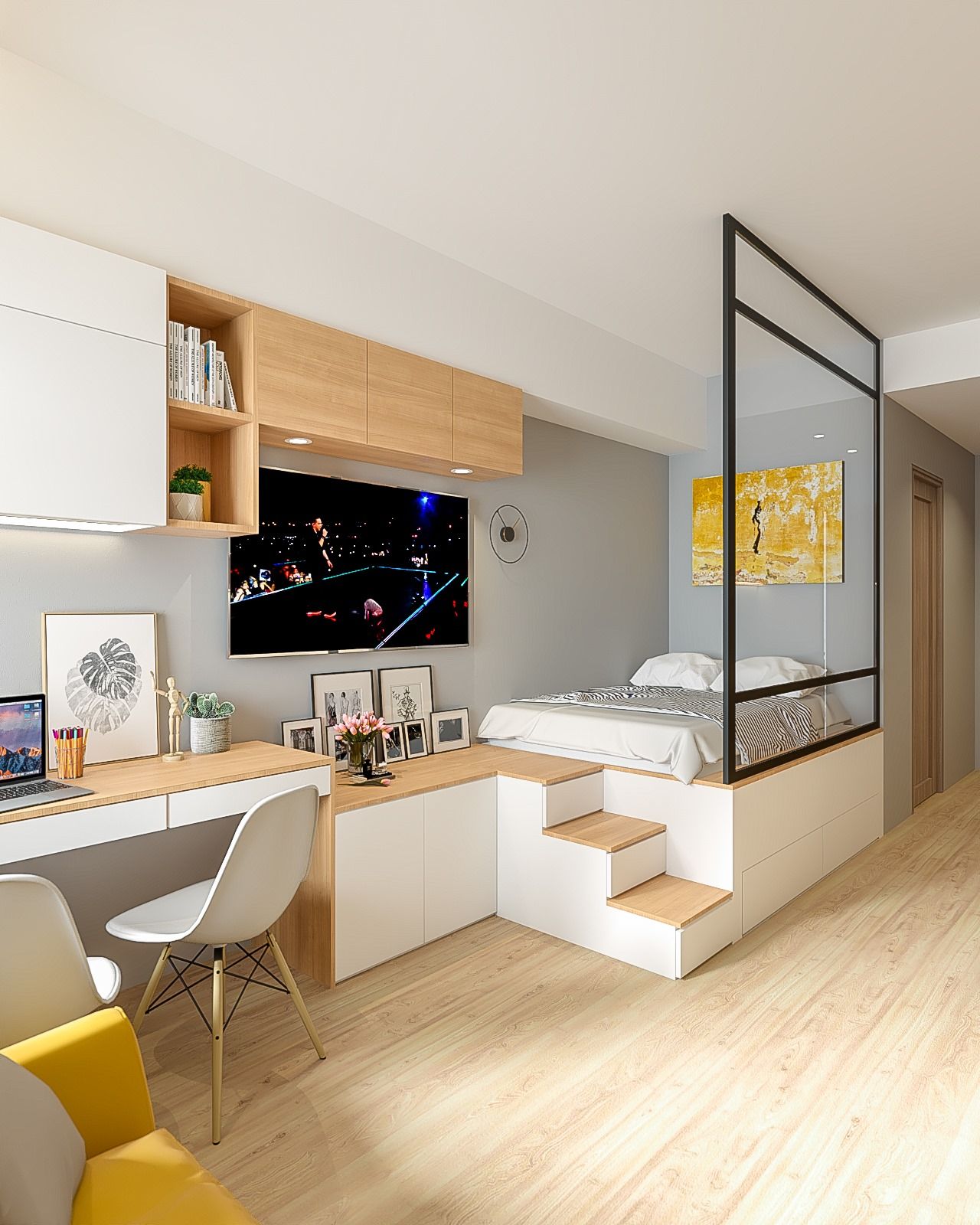 .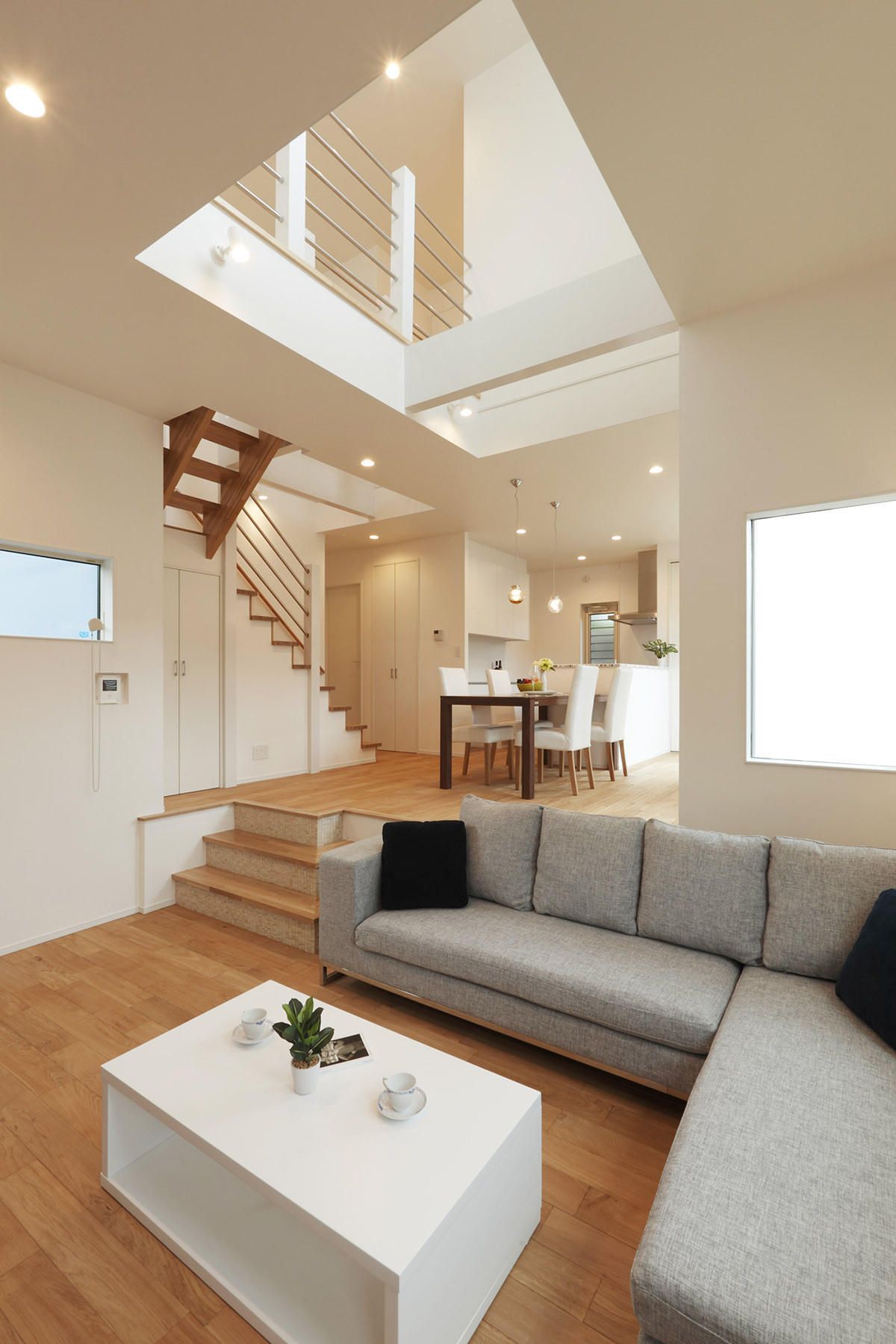 .
The color tones, although it is an open space, has a sitting area, a dining area and a kitchen that can be used continuously.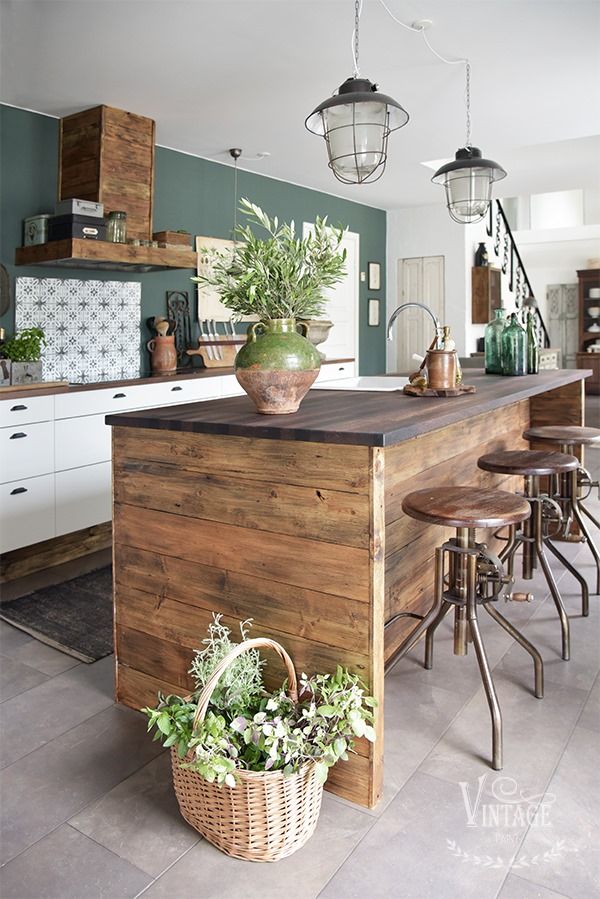 .
Easily divide the zones with the color of the walls like the kitchen corner, choose to use green. The living area chooses black. And yellow for small corners.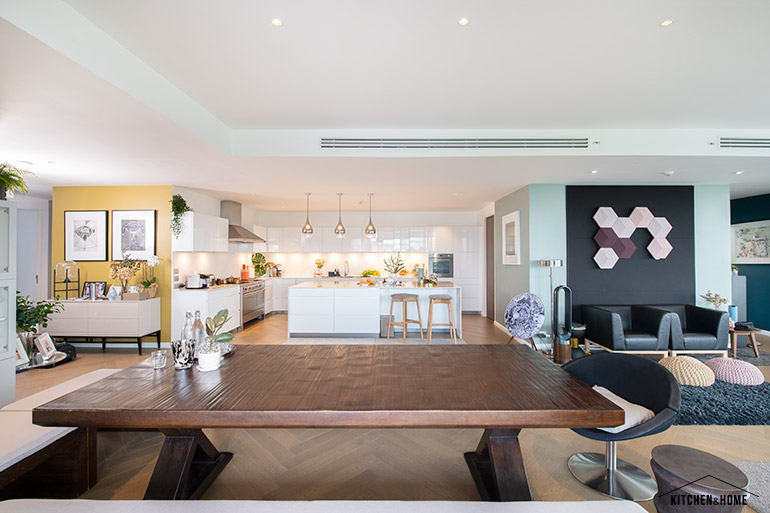 .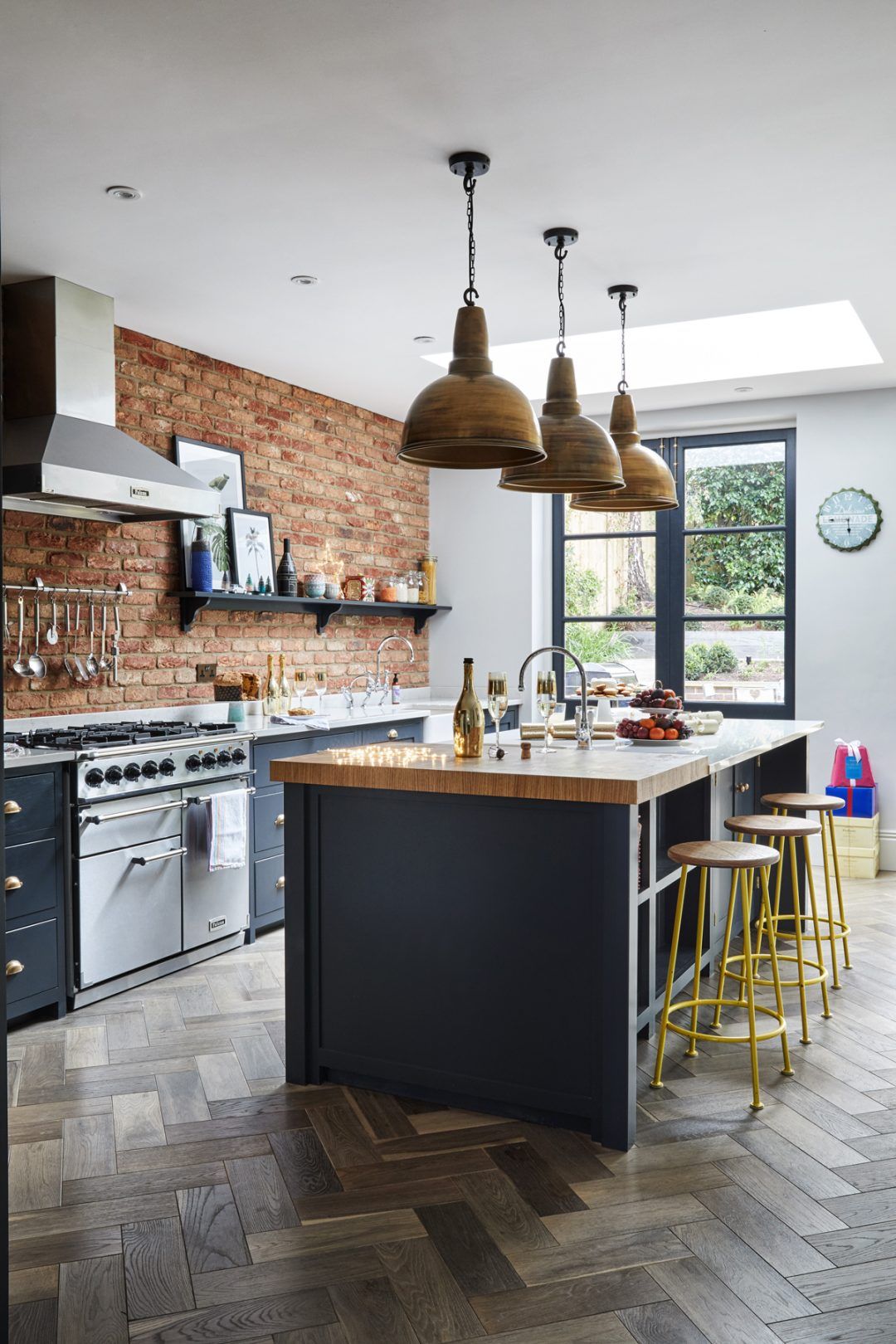 .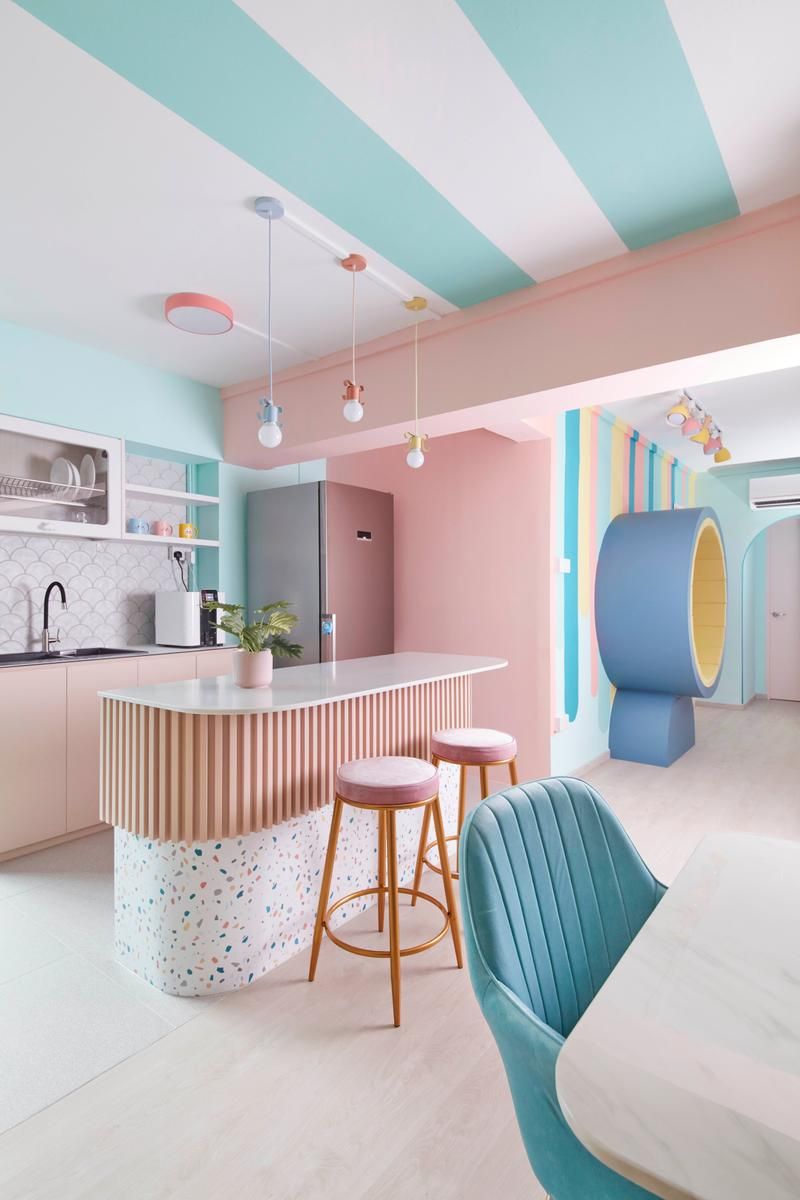 .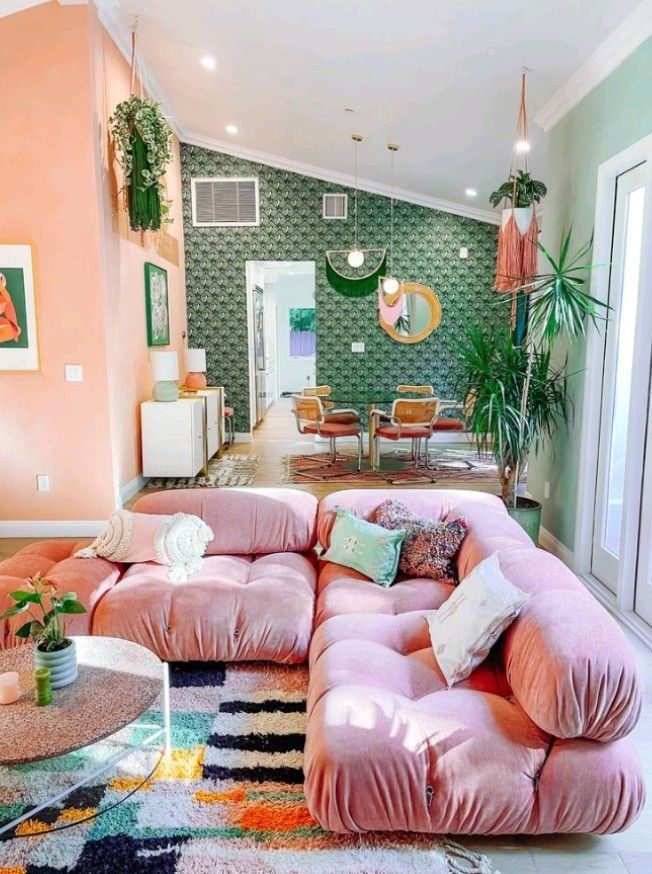 .
Glass paneled walls, for some people who feel that if they don't separate the zone a bit, the house will look too open.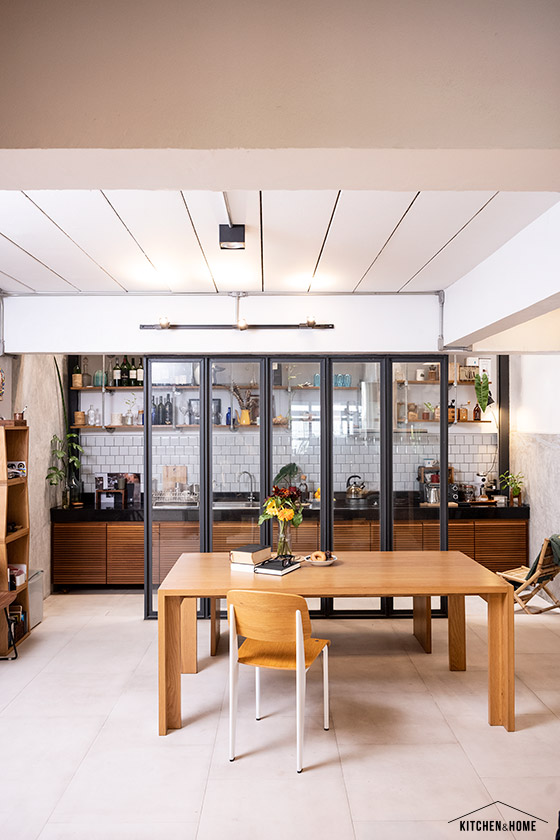 .
It may be designed as a glass paneled wall like this.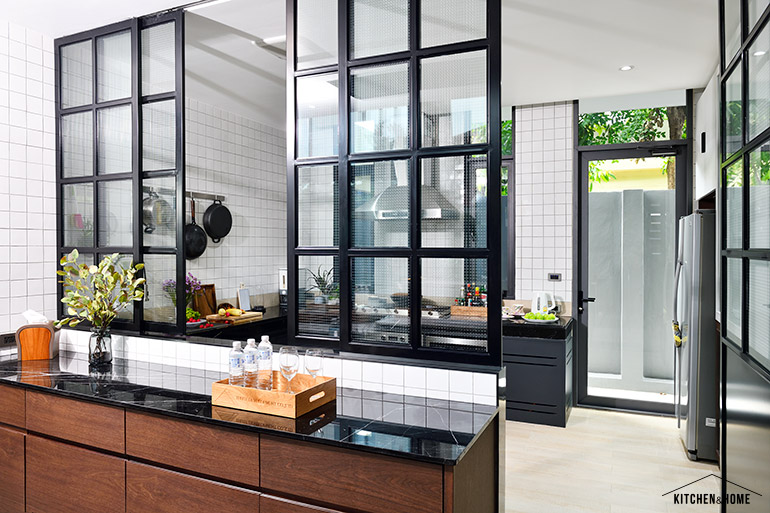 .
In addition to dividing each area more clearly can still see and talk to each other.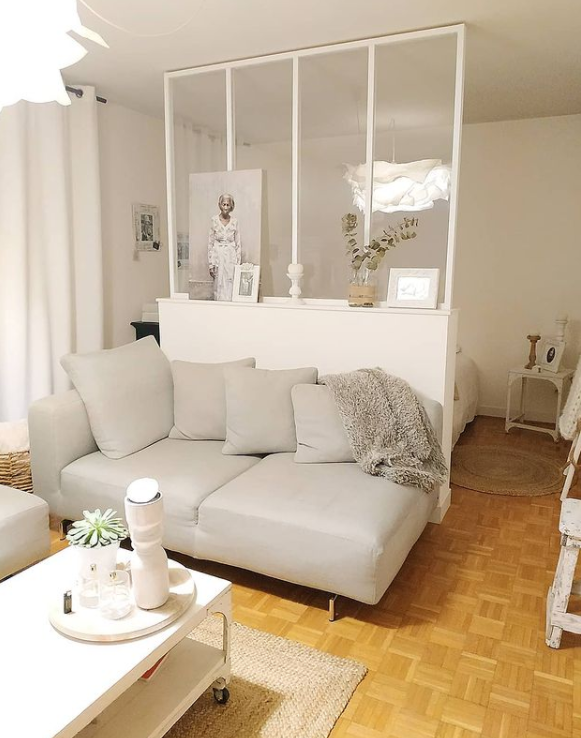 .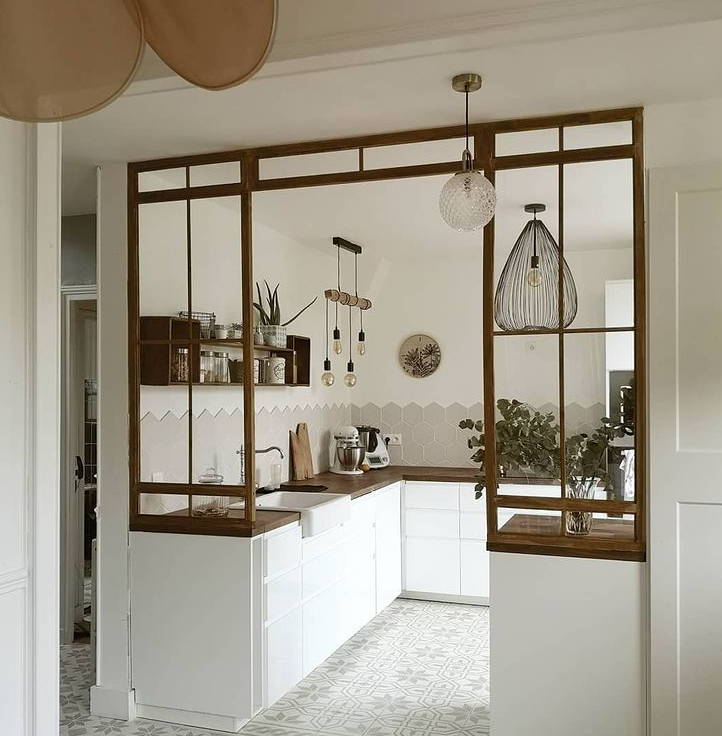 .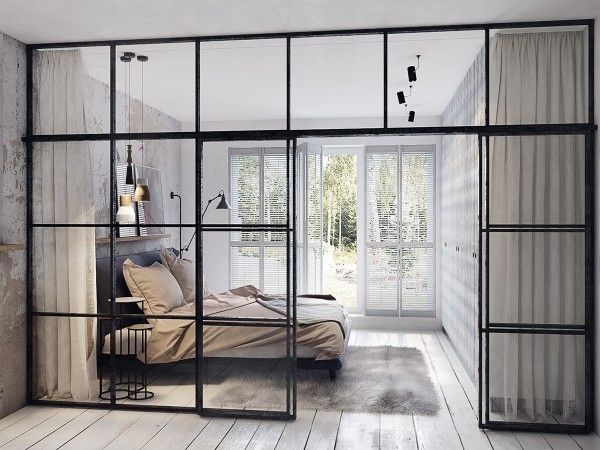 .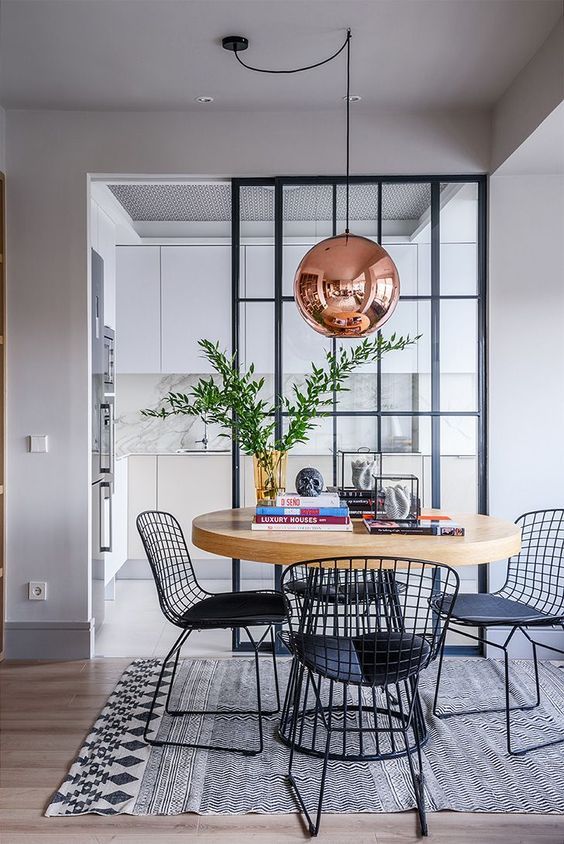 .
Kitchen counters, the cooking area and the dining corner in these days are often designed to be used in the same space.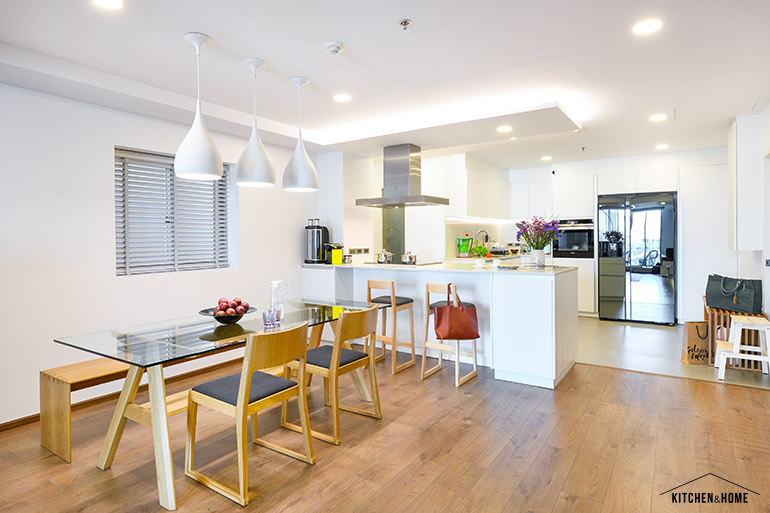 .
Designing a small kitchen counter to help increase the usable area in the kitchen.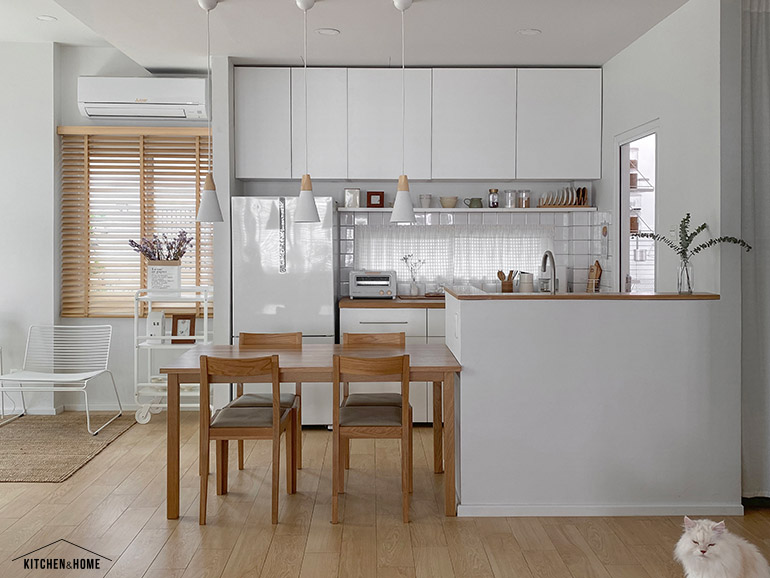 .
It also acts as a partition to divide the room as well.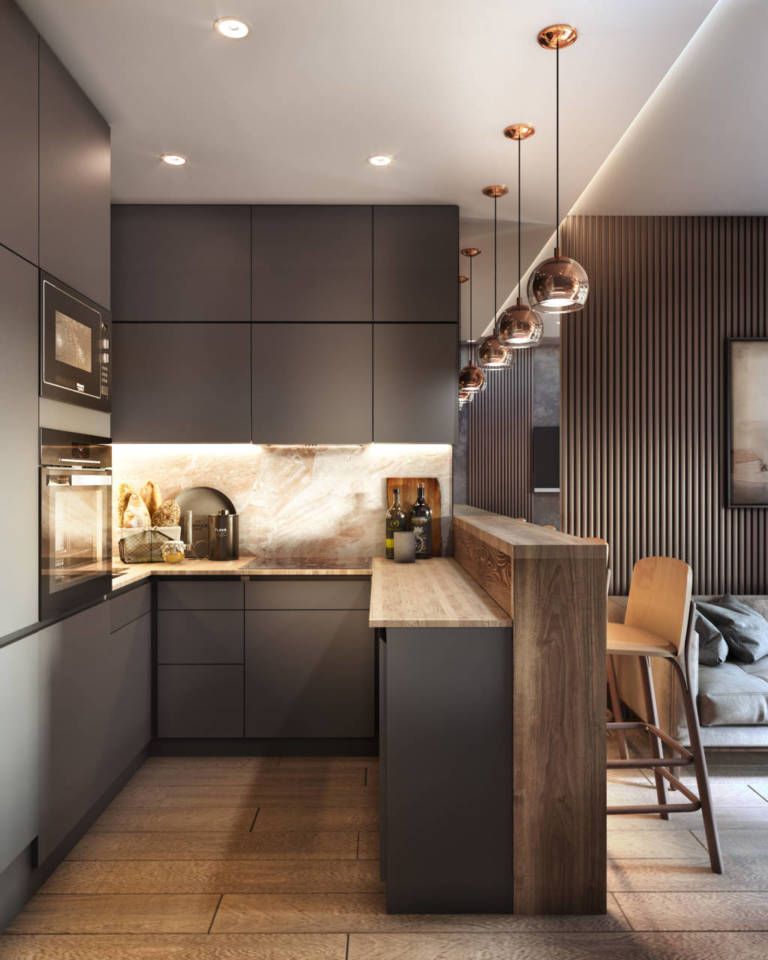 .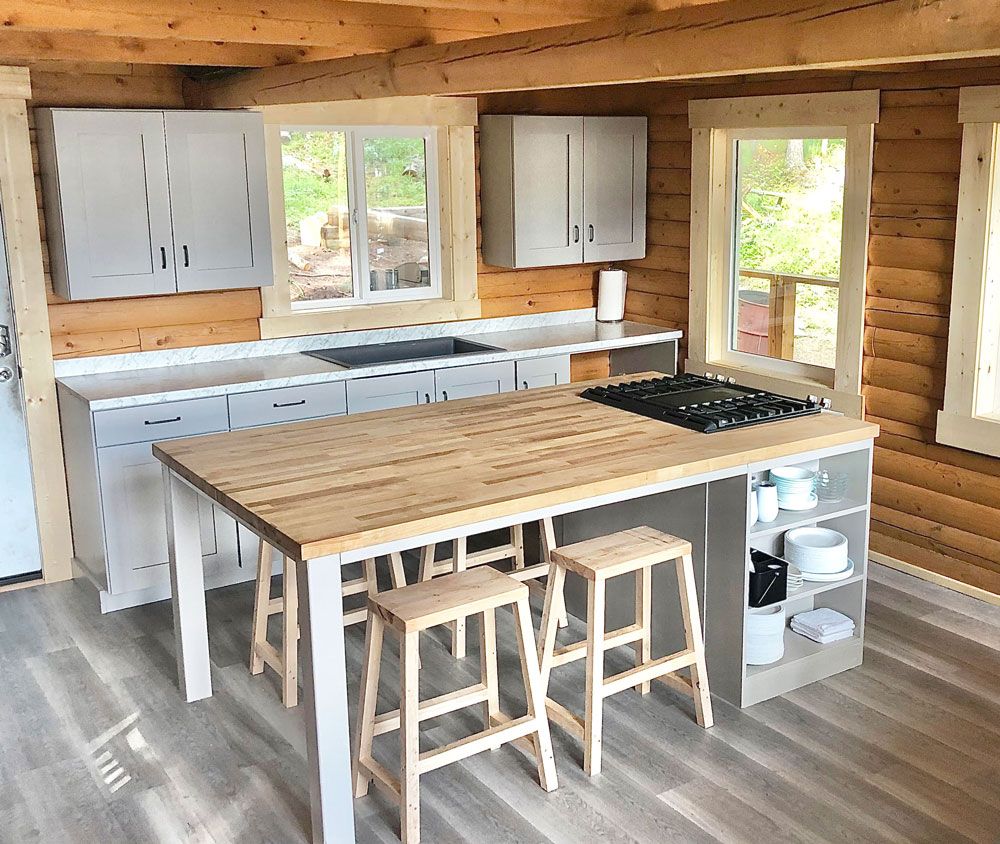 .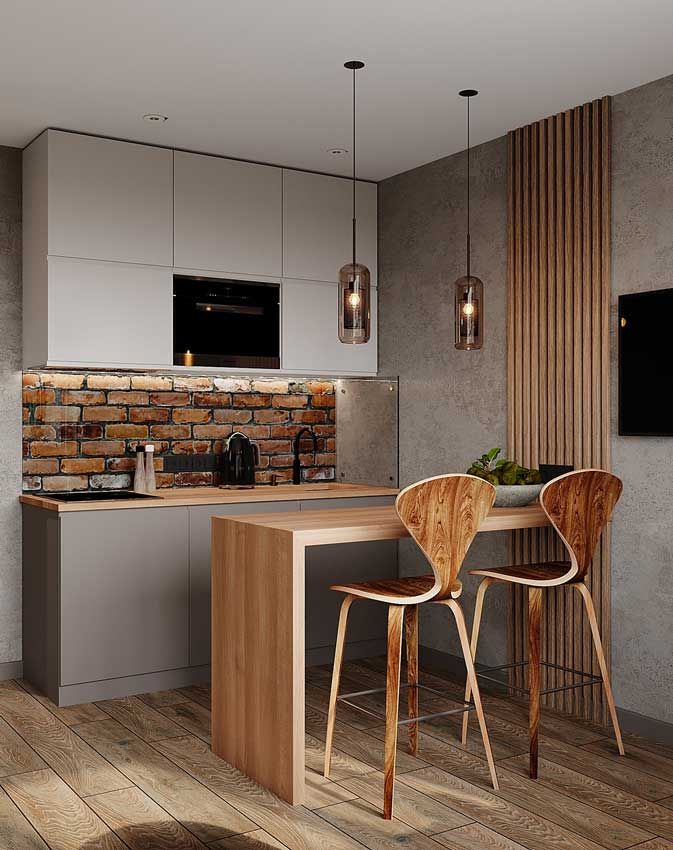 .
Shelves or bookshelves, in order not to make the space in the house look the same space to all. We may choose to use bookshelves or shelves as a help in dividing the room.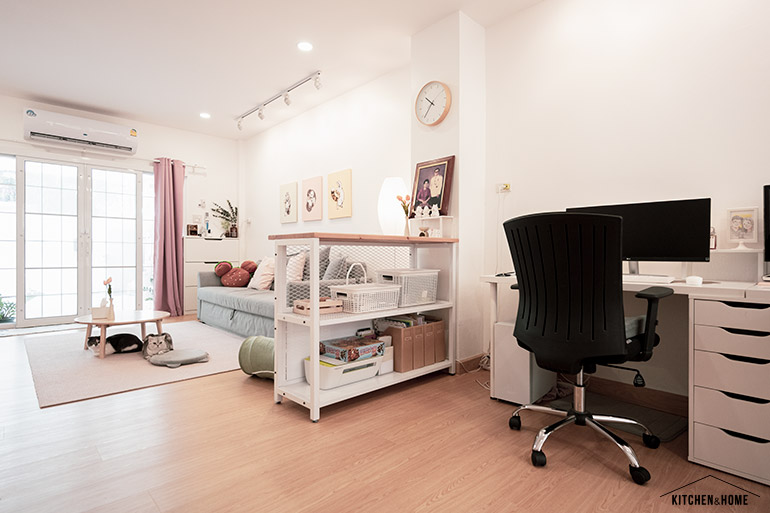 .
Use bookshelves to separate the dining area and the living area apart.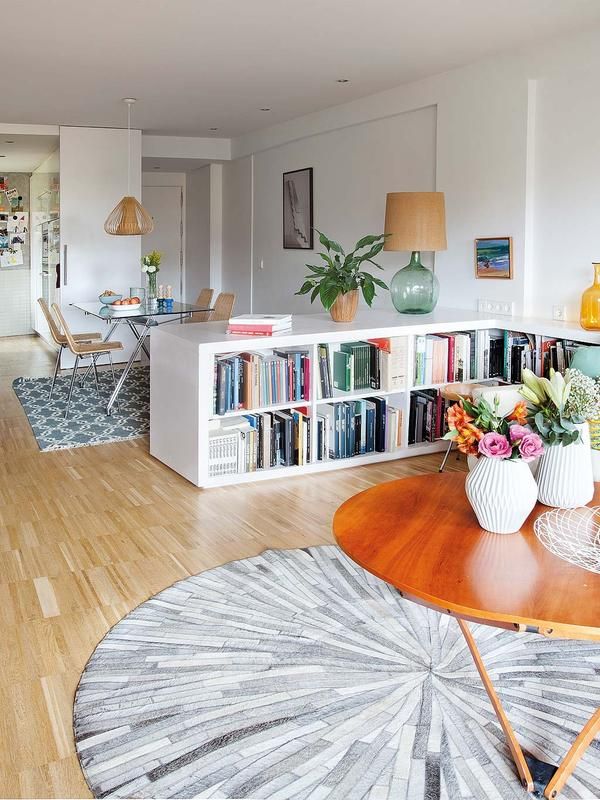 .
Feels private and can also store things to help the house look tidy.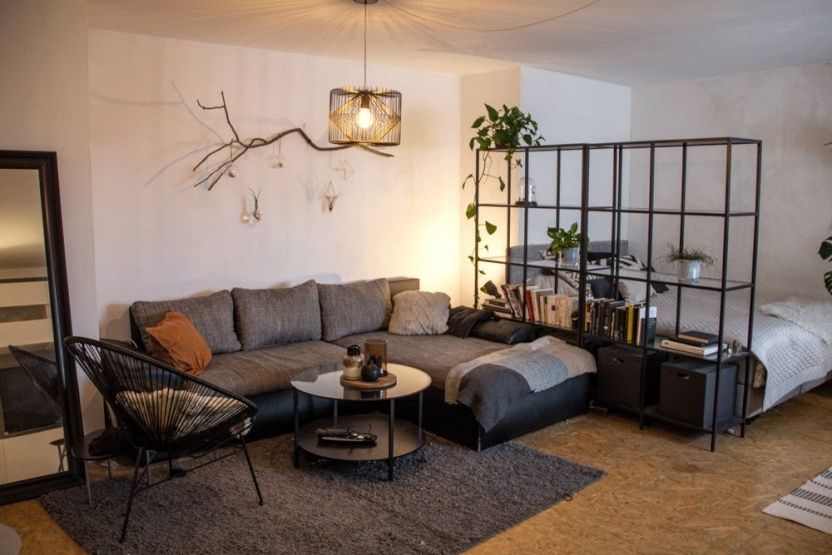 .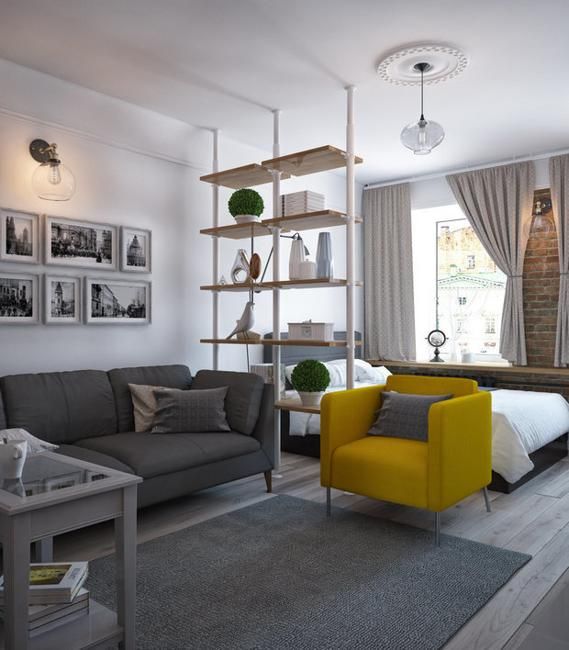 .