Nestled in the city of Lincoln, Nebraska, this 480 square foot modern tiny home has been built using three 20 foot shipping containers.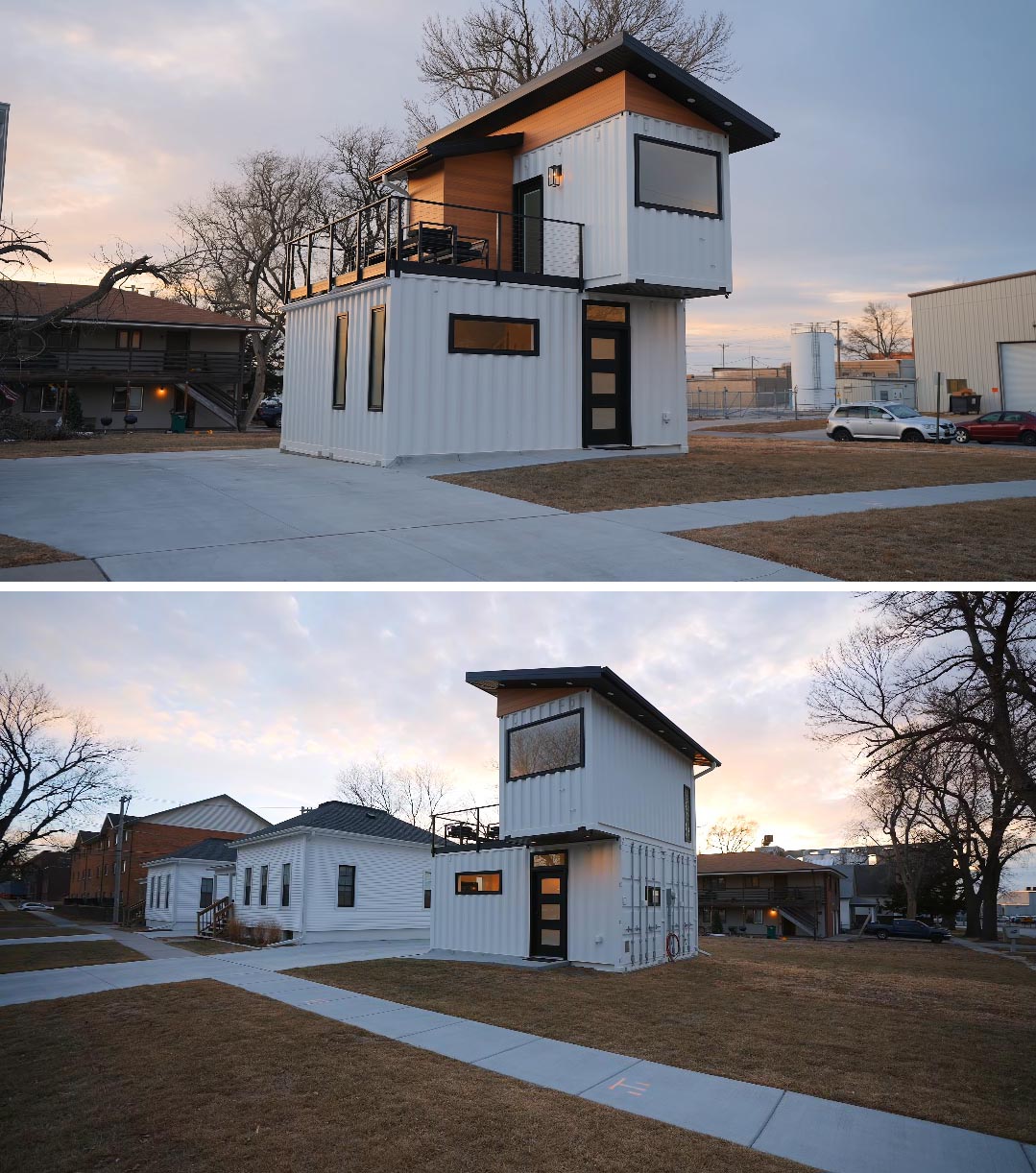 The tiny house with its sloped roof has a white exterior that's accented by wood and black frames, giving it a modern yet welcoming appearance.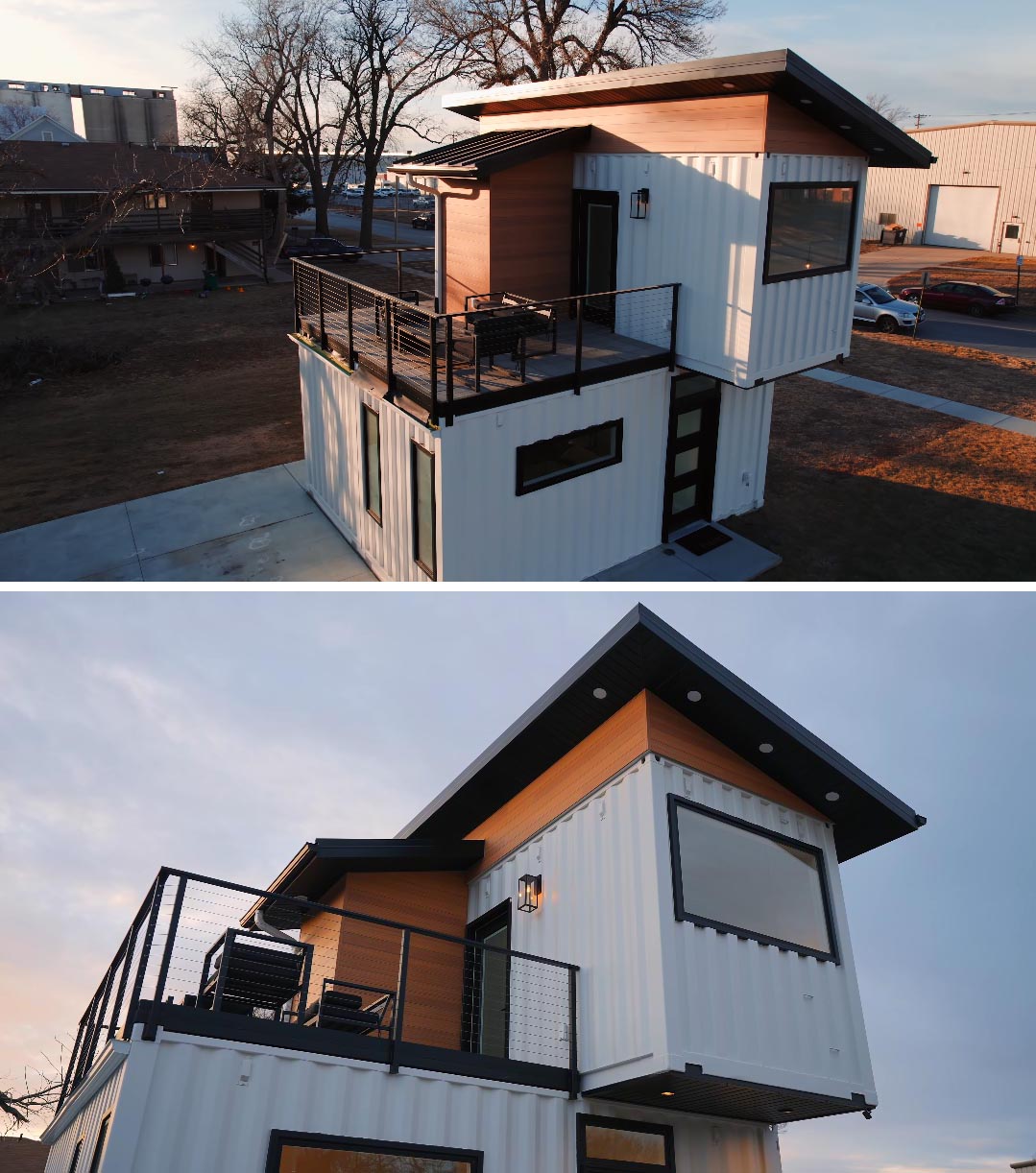 The interior includes a bright, open-plan living room, dining area, and kitchen. The living room has a simple two-seater couch, a rug, a coffee table, and wall-mounted TV.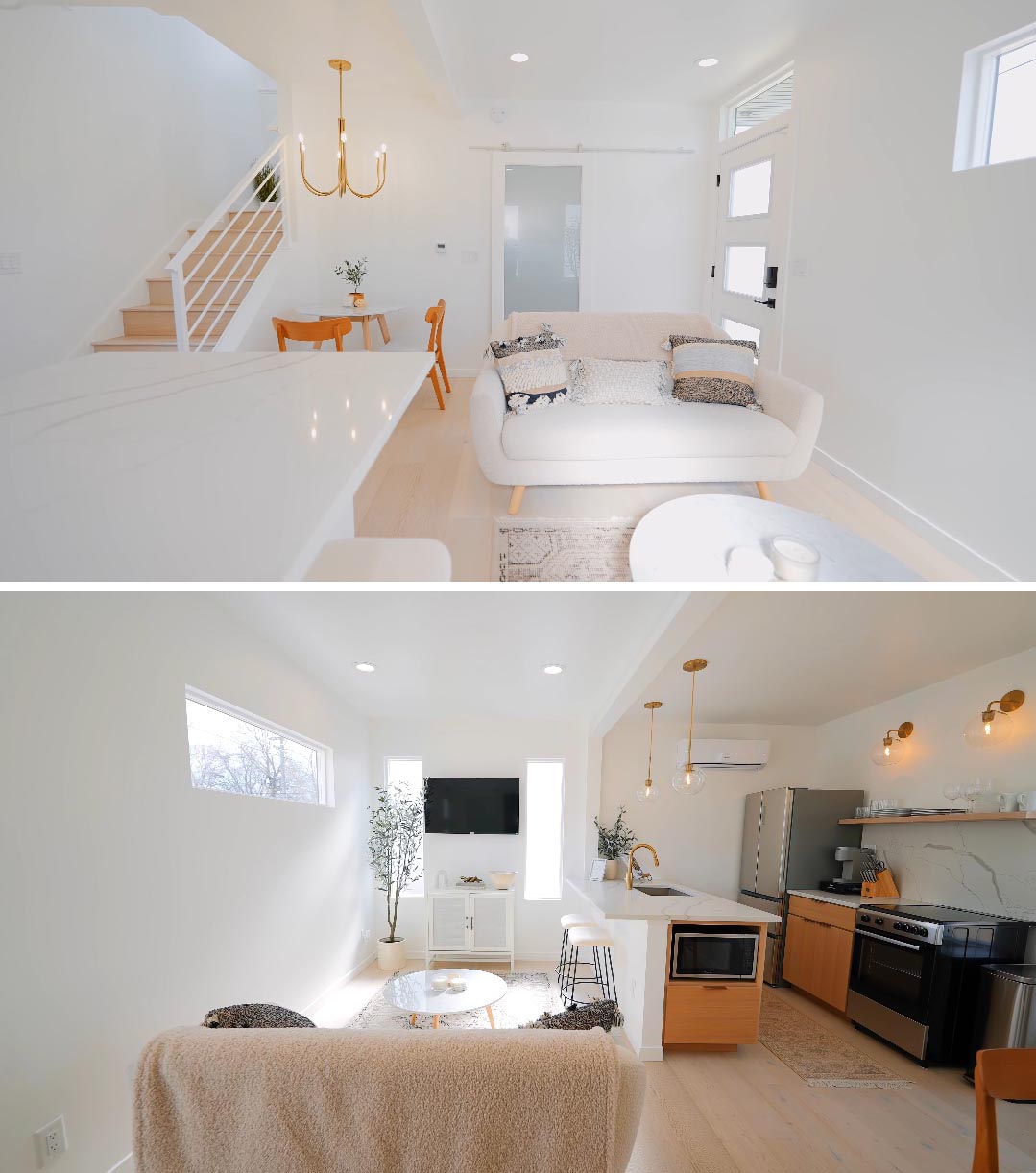 The kitchen includes Quartz countertops and backsplash, gold accents, wood cabinets, and a couple of bar stools.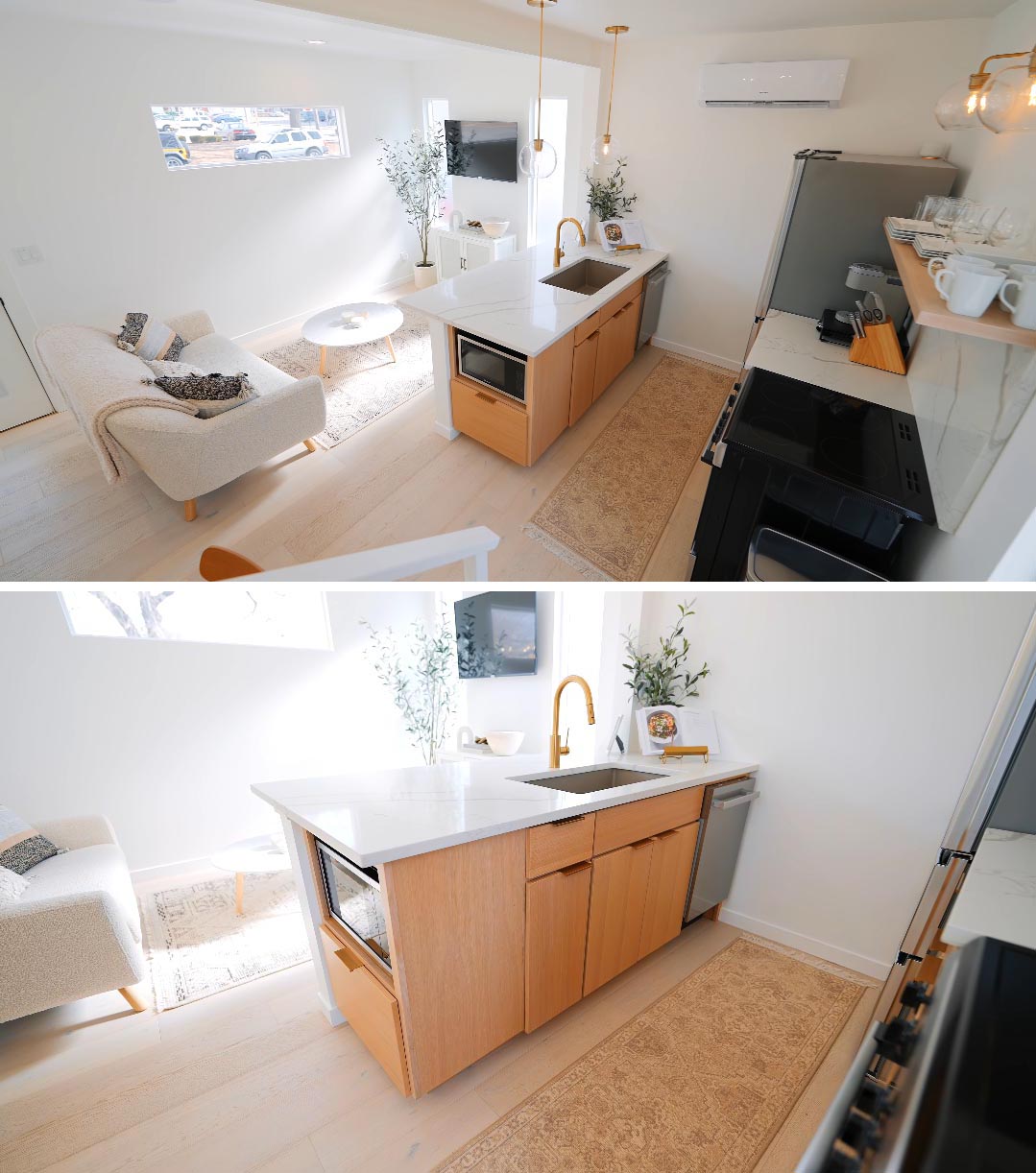 A small dining area is tucked into an area by the bottom of the stairs, and a washer and dryer are hidden from view behind a sliding door.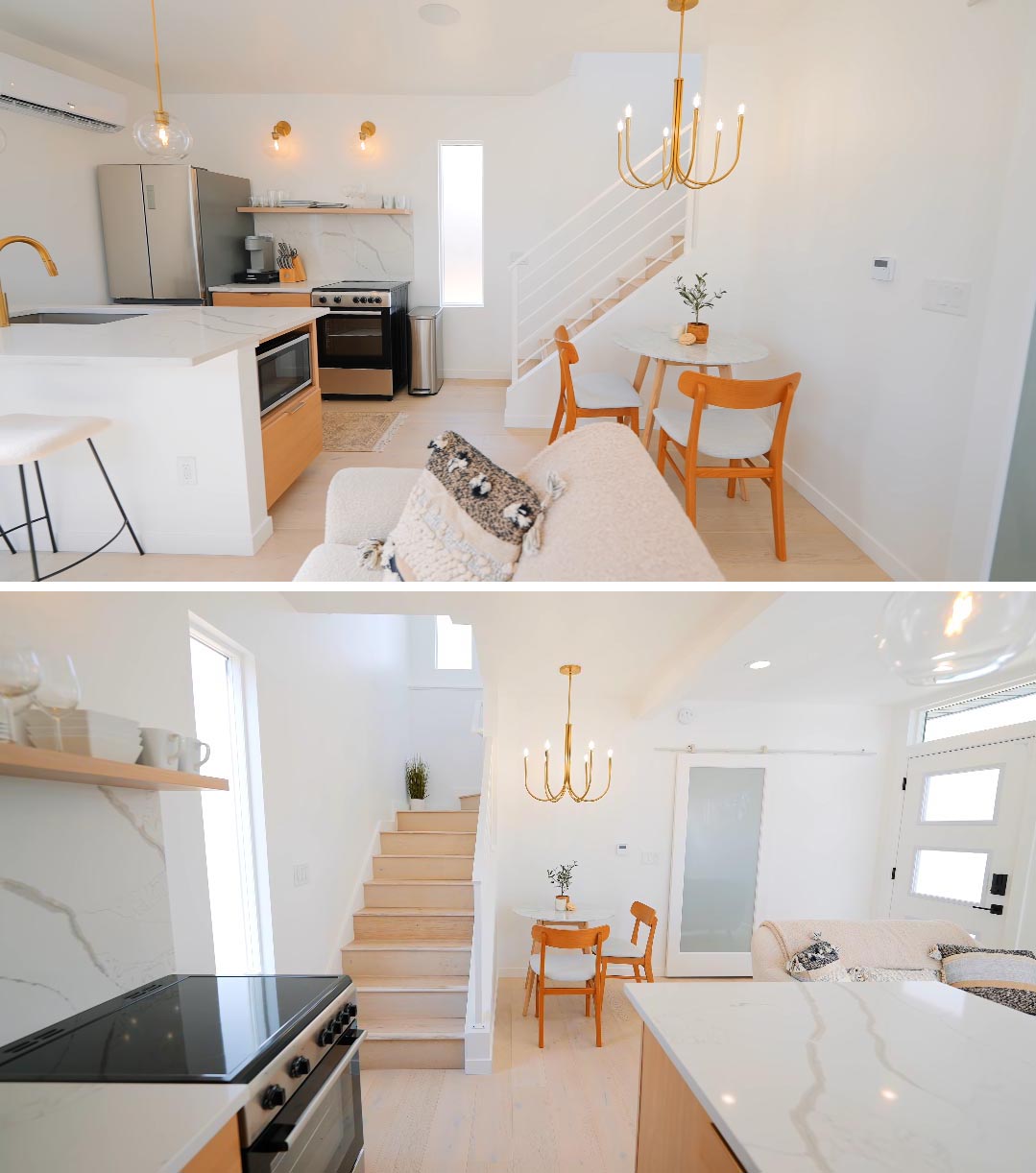 Wood stairs with a white handrail lead up to the private bedroom and bathroom area. A large picture window provides views of the neighborhood, while at the same, it's at a height that allows for privacy in the bedroom.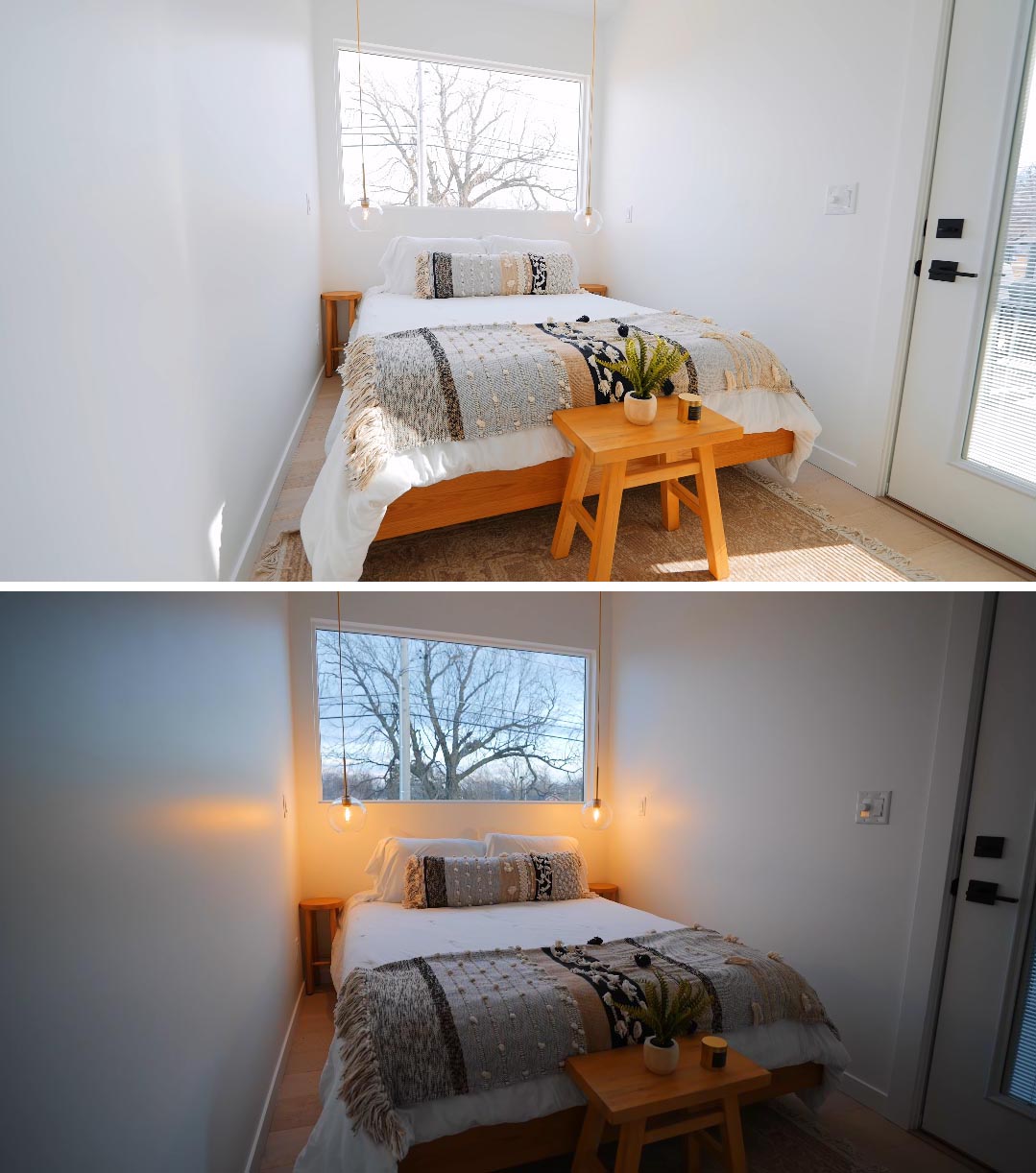 The design of the bathroom echoes the kitchen, with gold accents, a white countertop, a wood vanity, and light-colored tiles.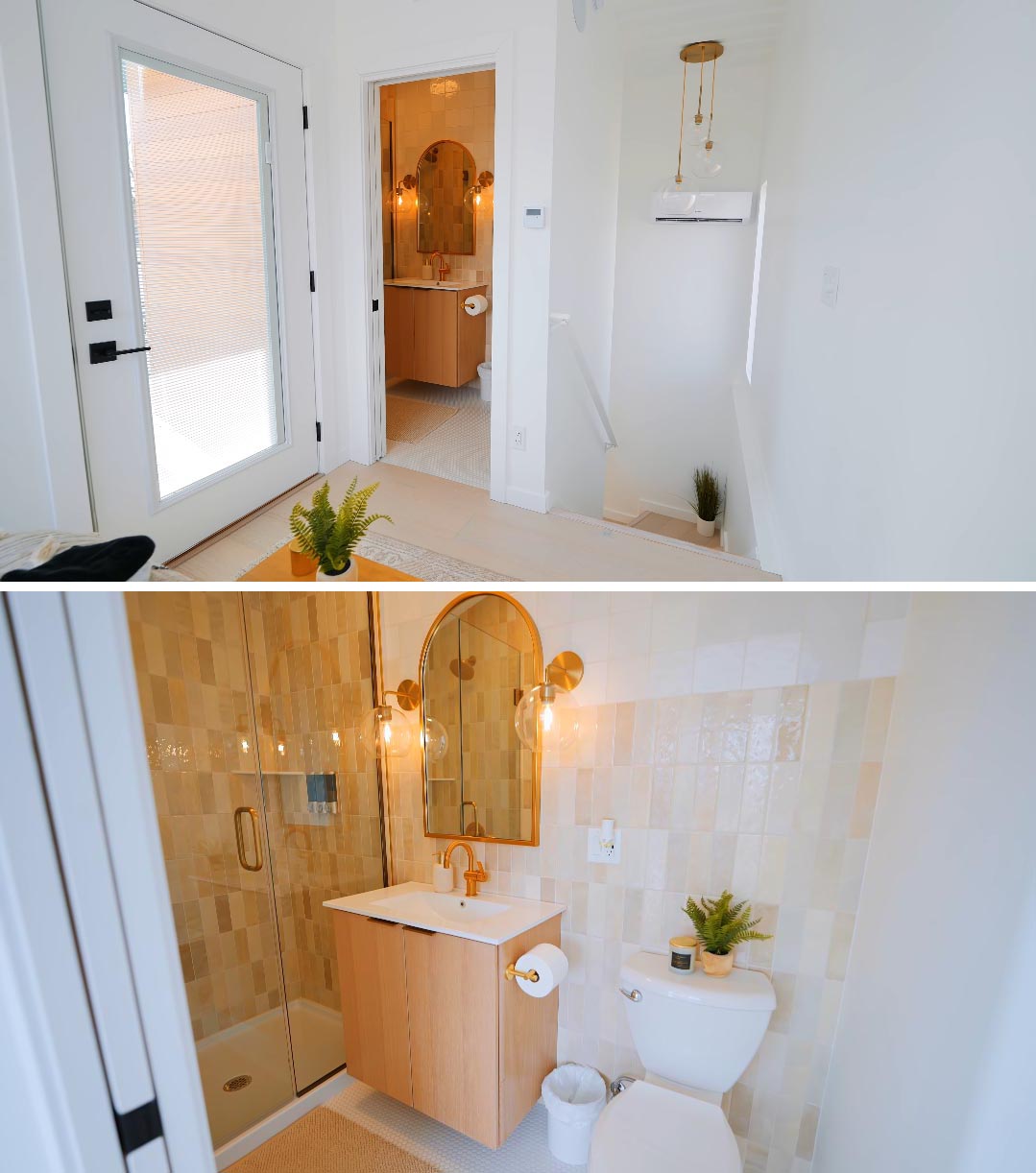 A door off the bedroom leads to the rooftop deck, where there's room for relaxing on the outdoor sofa and armchairs.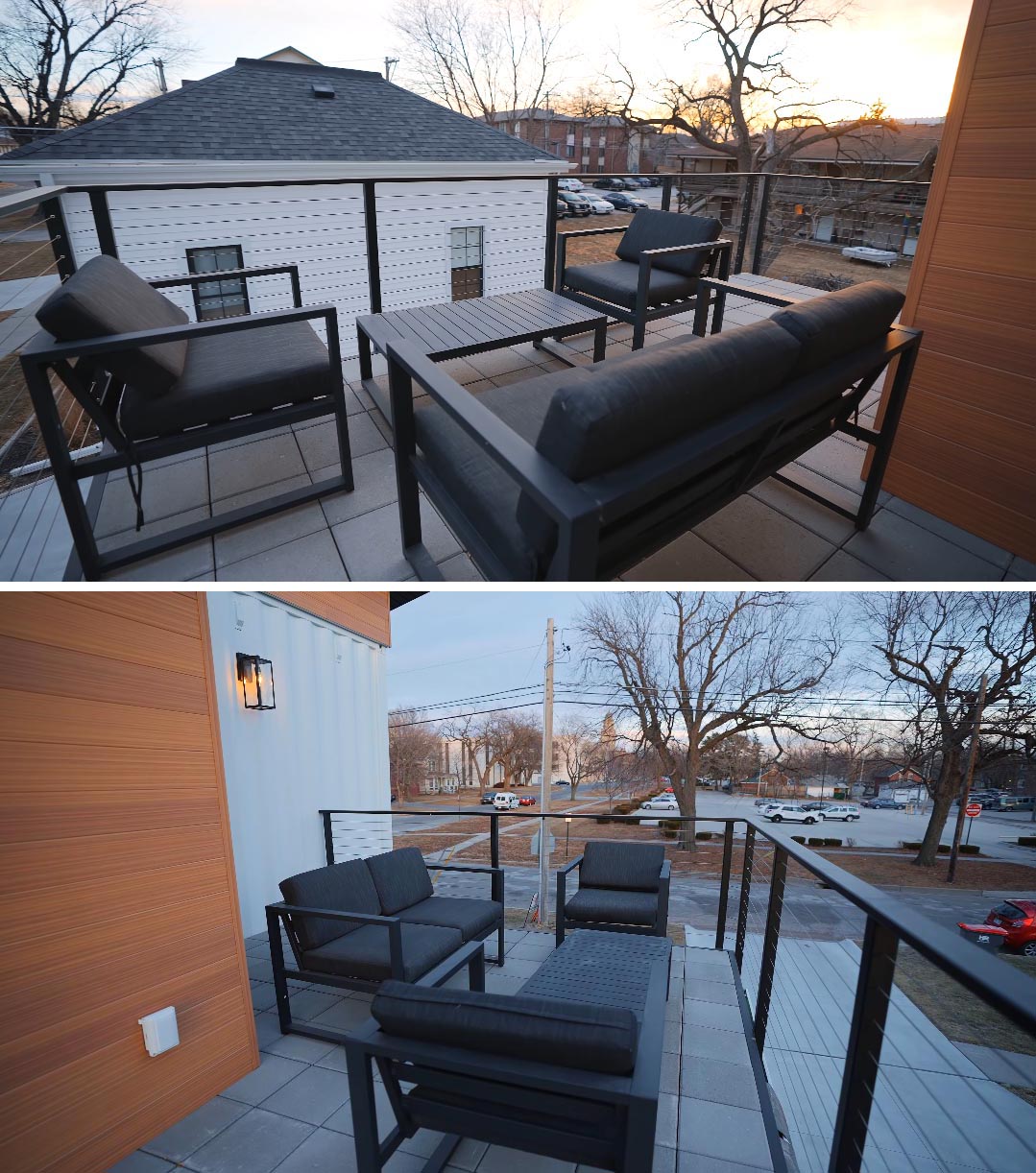 To learn more, take a tour of this tiny house by watching a video from YouTuber Levi Kelly as he takes a look around.