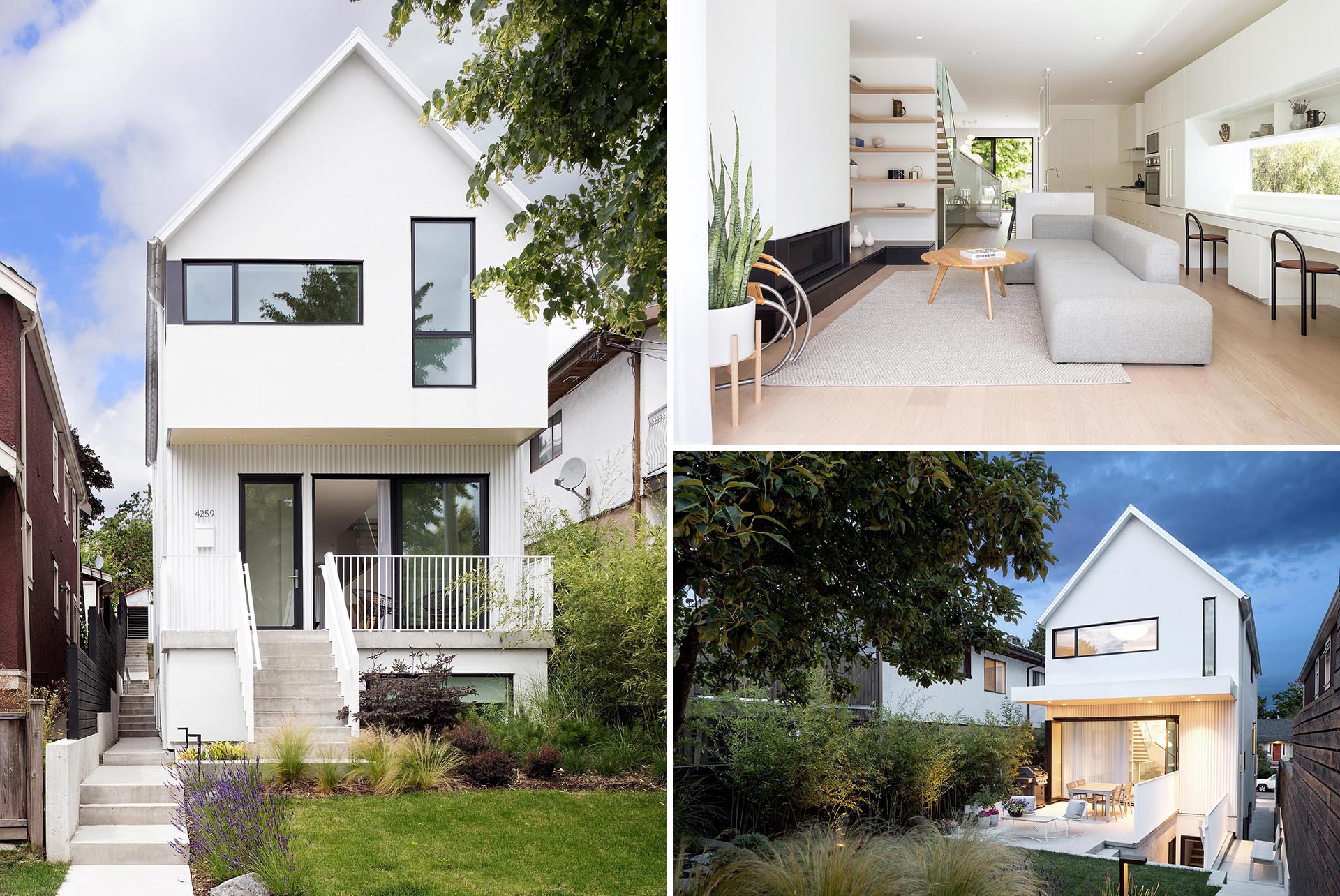 We recently featured a home with a black exterior designed by Scott Posno Design, and now he's shared a second project with us, however this time it has a white exterior.
Located in the Mount Pleasant neighborhood of Vancouver, Canada, the home is clad in a white painted smooth stucco, with a metal standing seam roof. The home also includes a full-width front porch for community interaction with the street and a rental suite in the basement.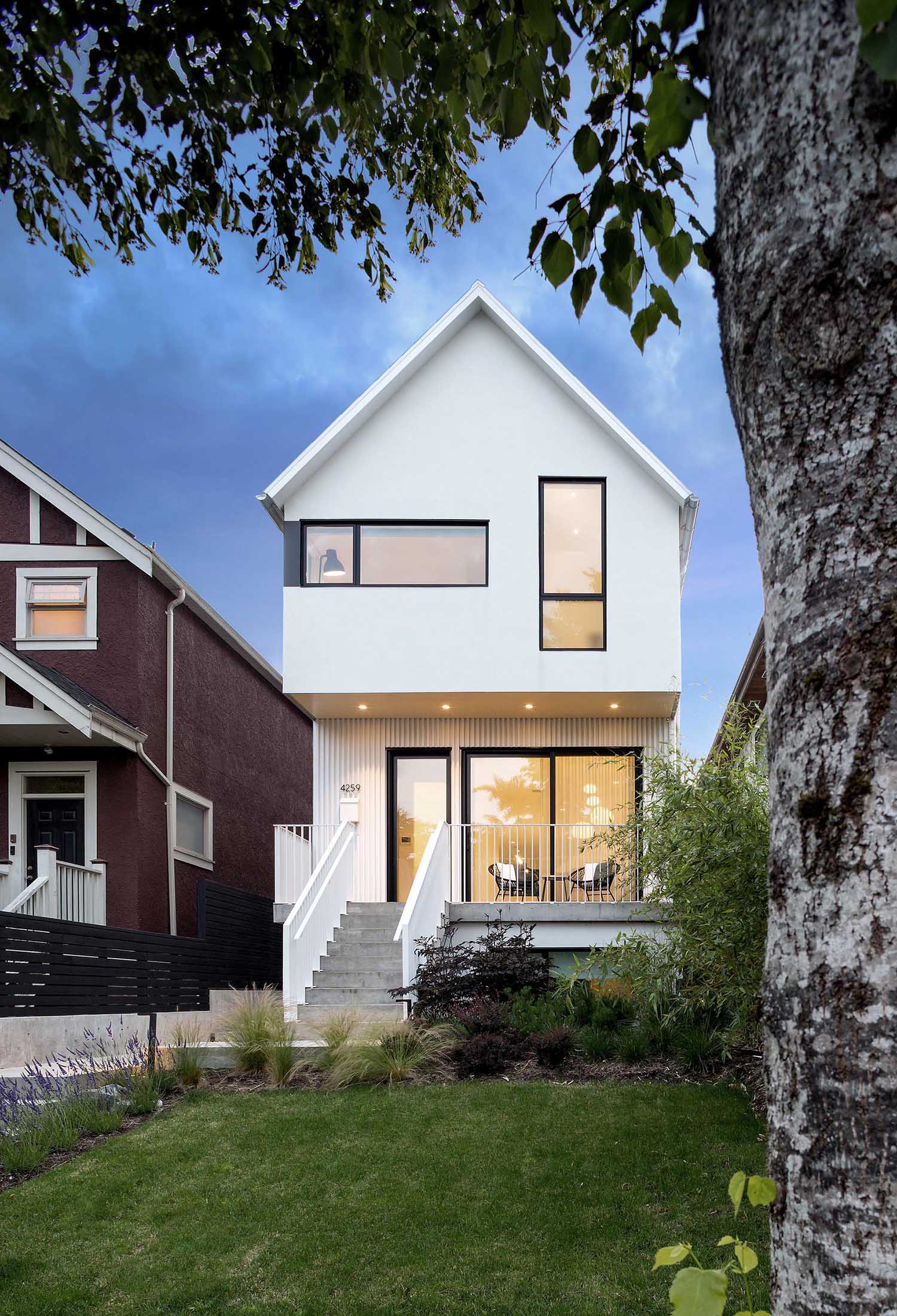 Inside, the foyer showcases Ash wood floors and a closet with a lacquered white finish, and a small bench with a mirror.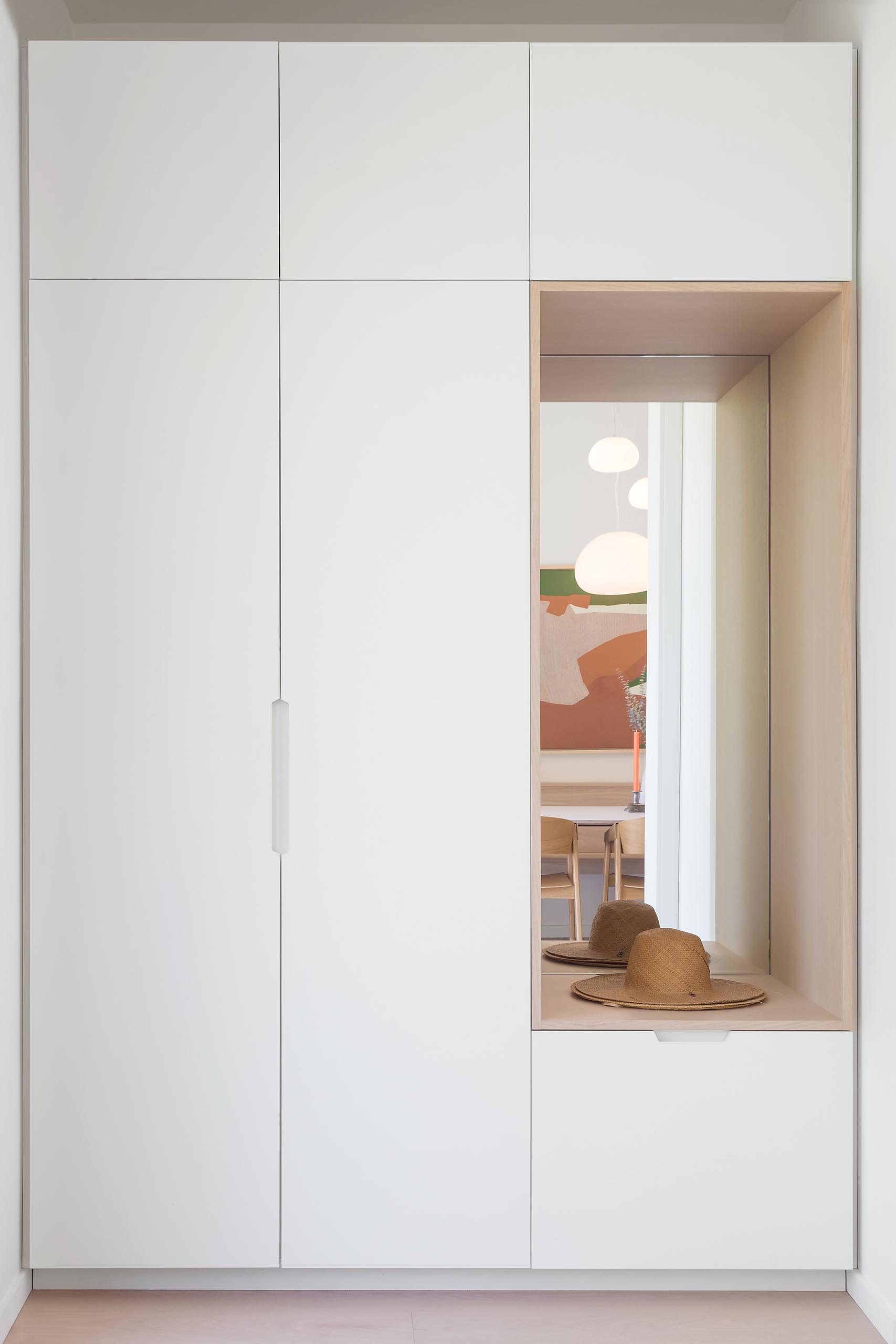 The main social areas of the home are all open plan, with a built-in children's study area adjacent to the kitchen.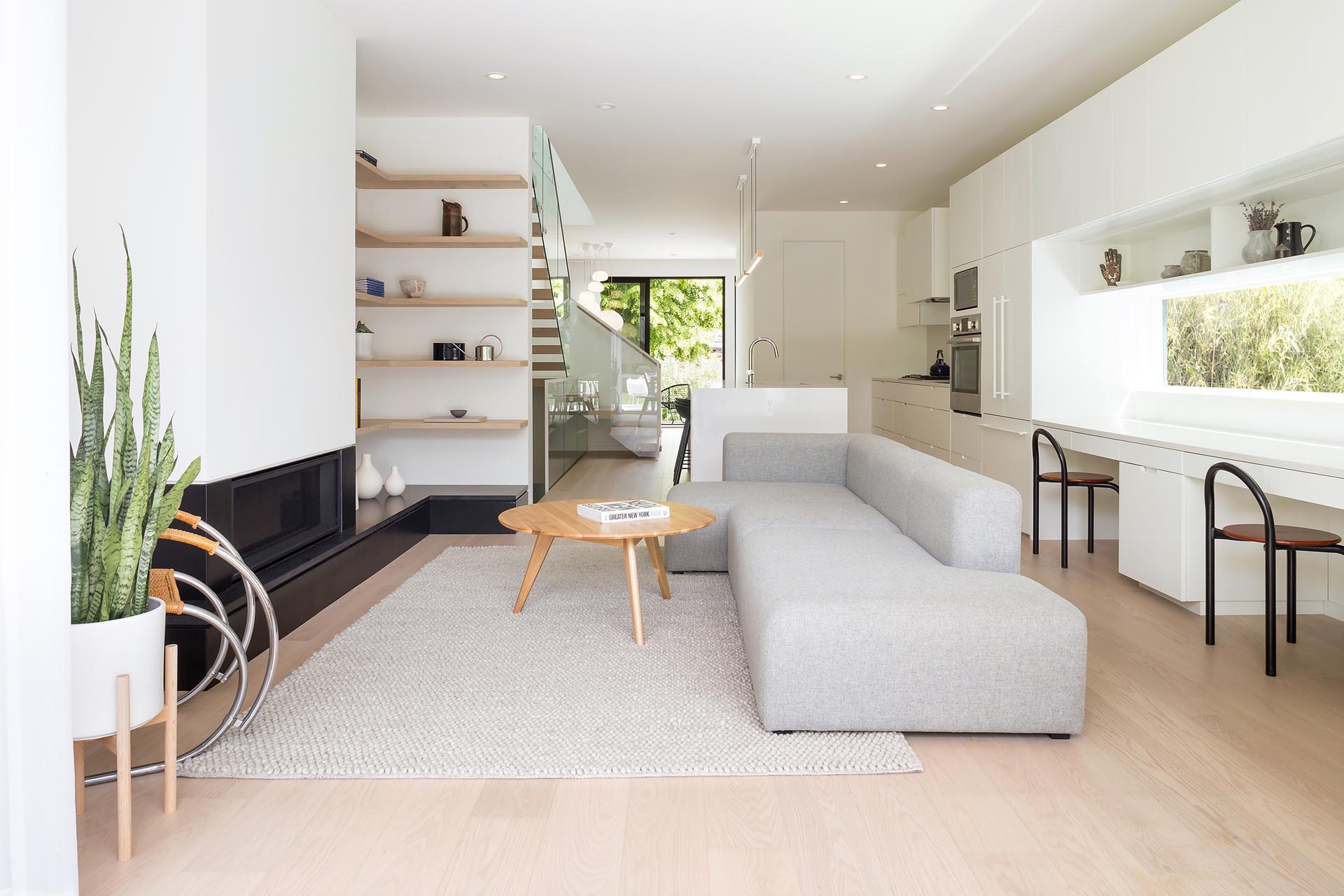 The family room, which includes a gas fireplace and wood shelving that lines the corner, opens fully level to the rear yard.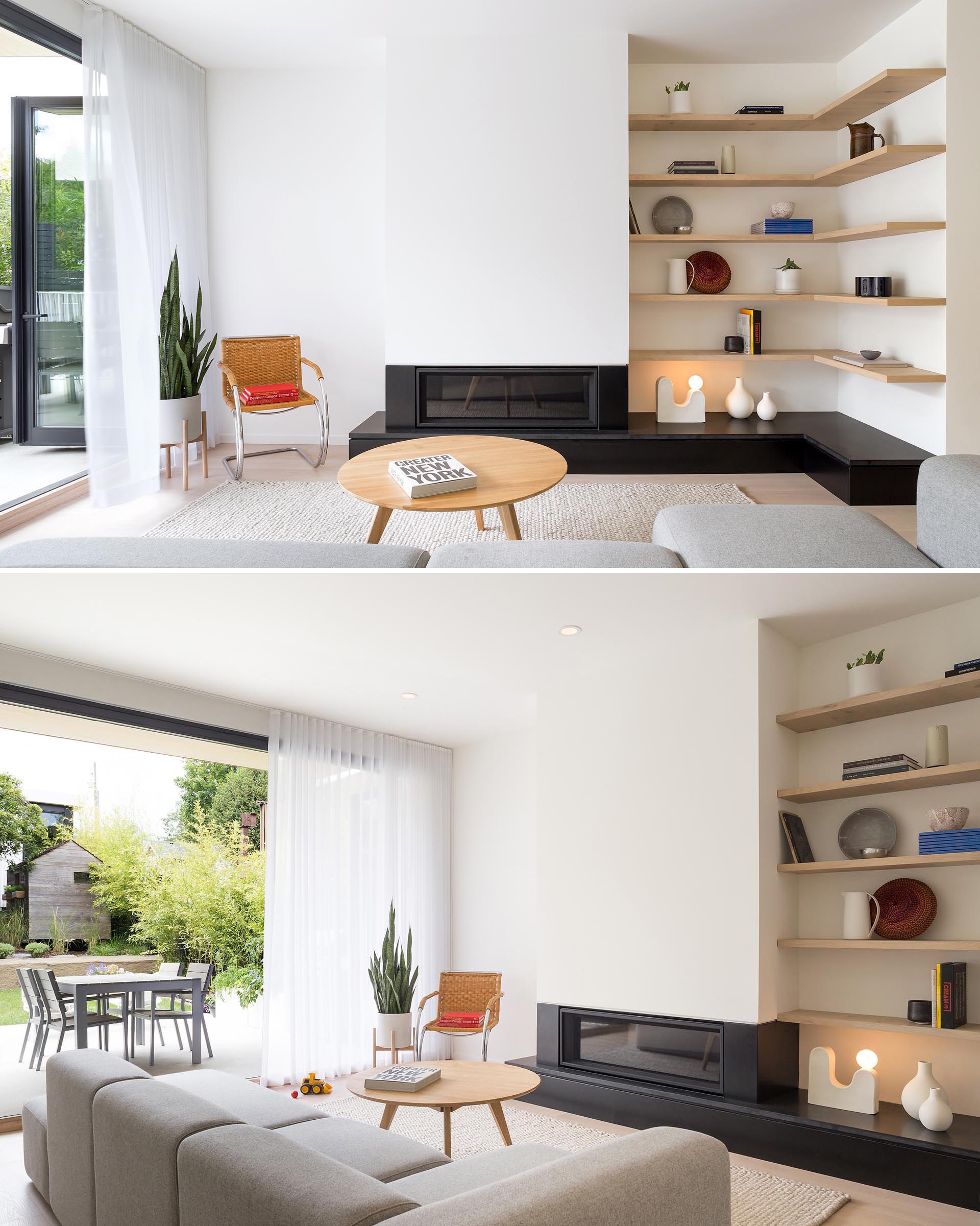 The yard includes a patio furnished with lounge chairs and an outdoor dining area.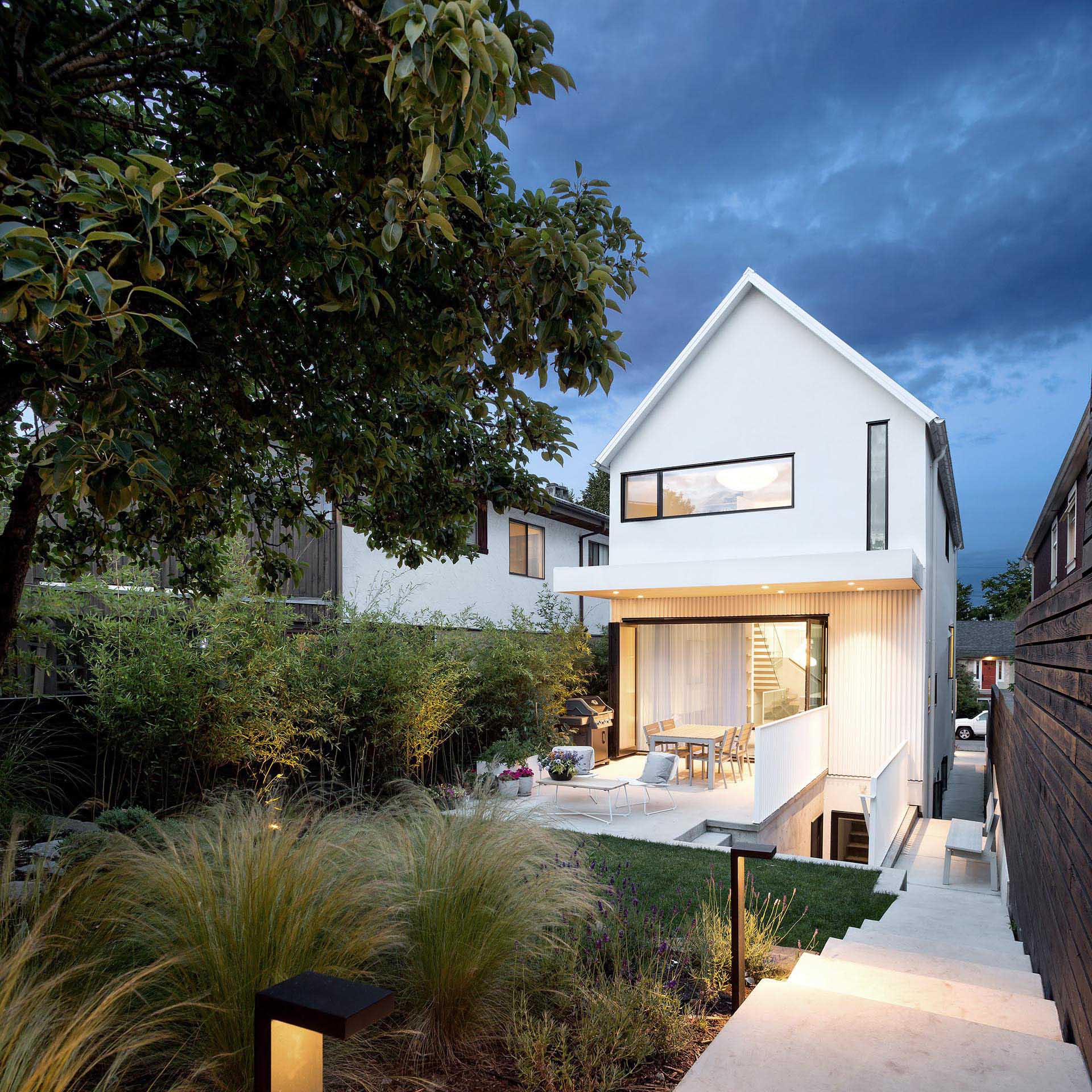 Back inside and at the front of the home is the dining area that includes a built-in floating banquet bench that runs along the wall. A sliding door opens to the front porch that overlooks the neighborhood.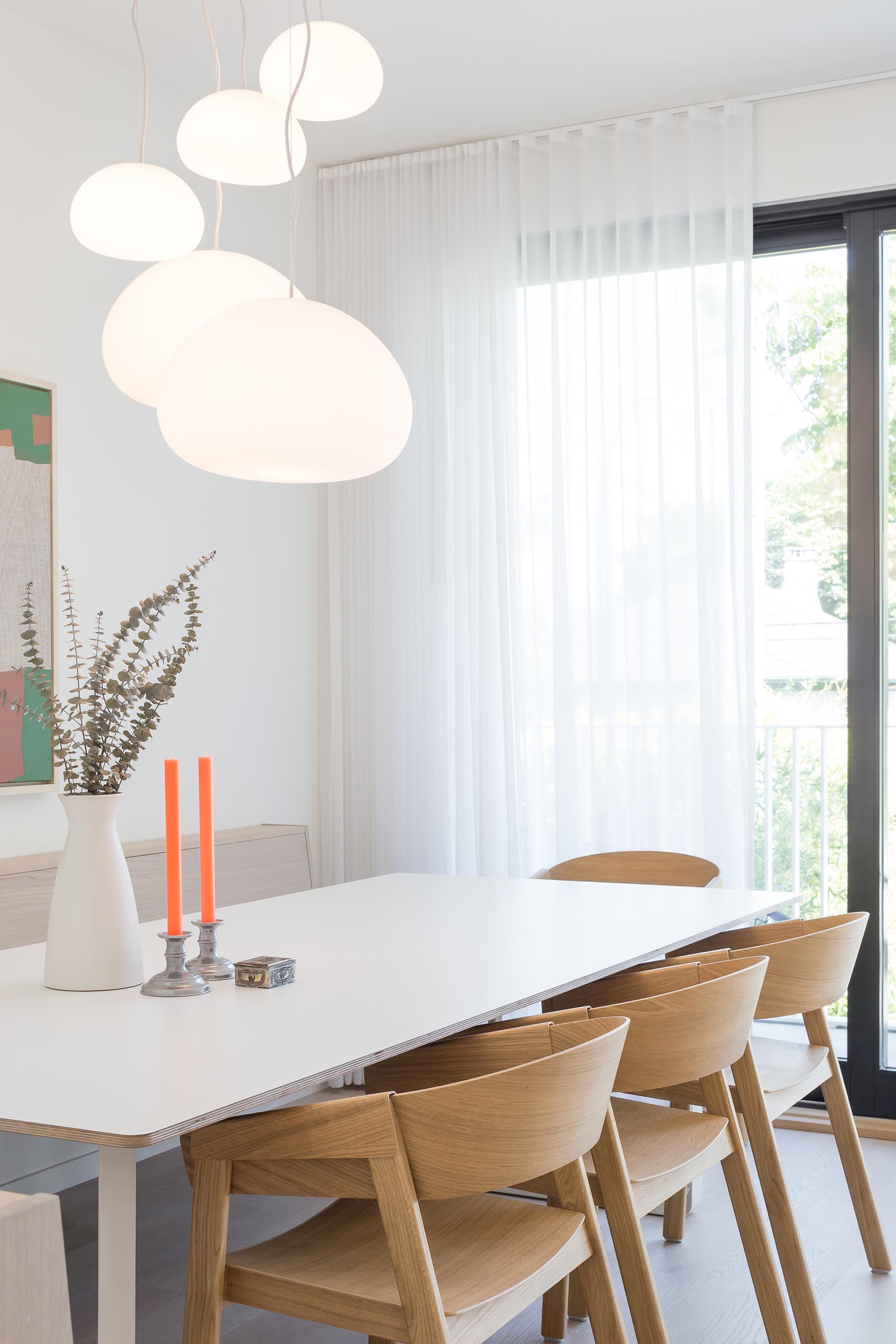 Floating cantilevered wood stairs lead to the second floor of the home.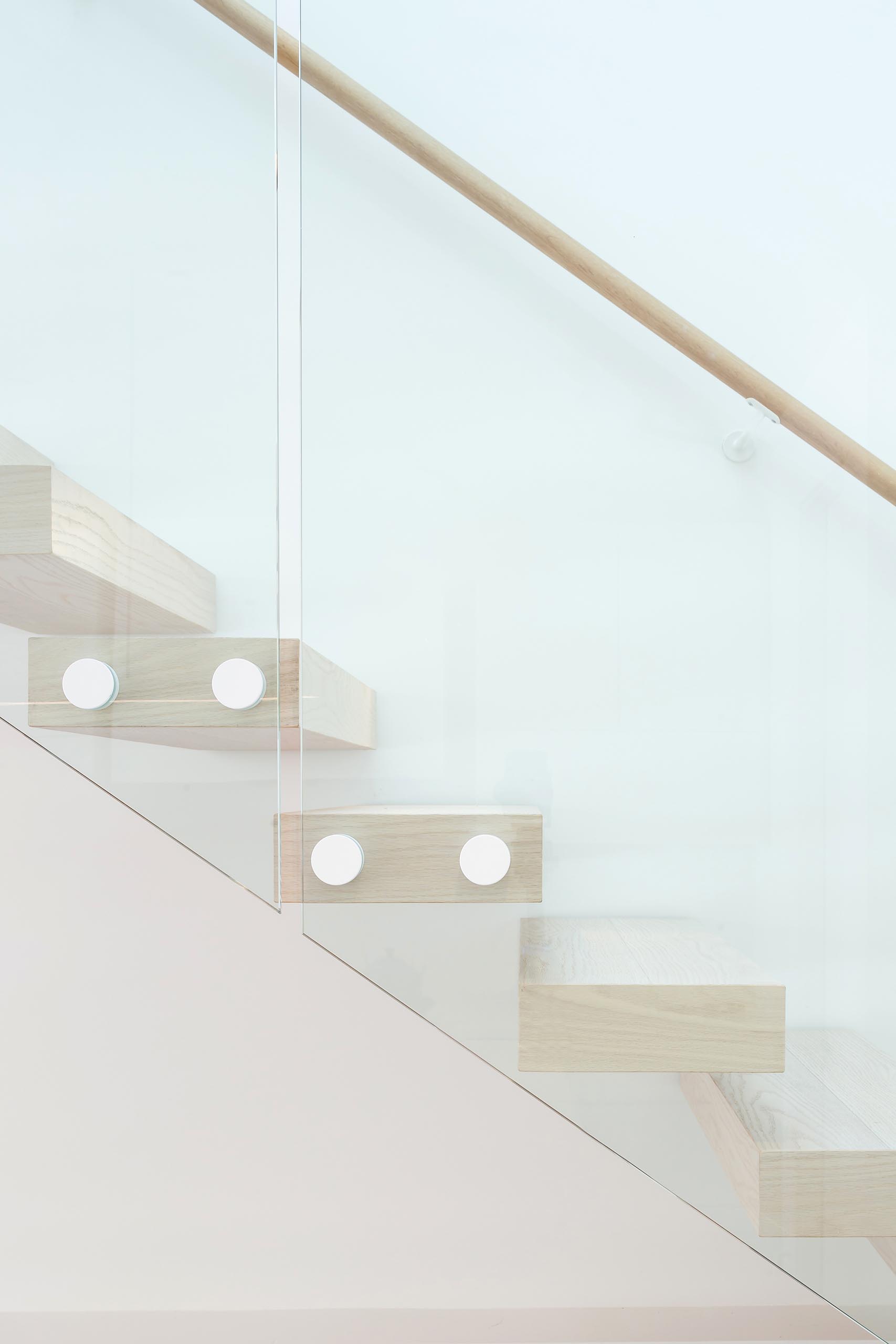 At the top of the stairs, there's a hallway with vaulted ceilings and a skylight.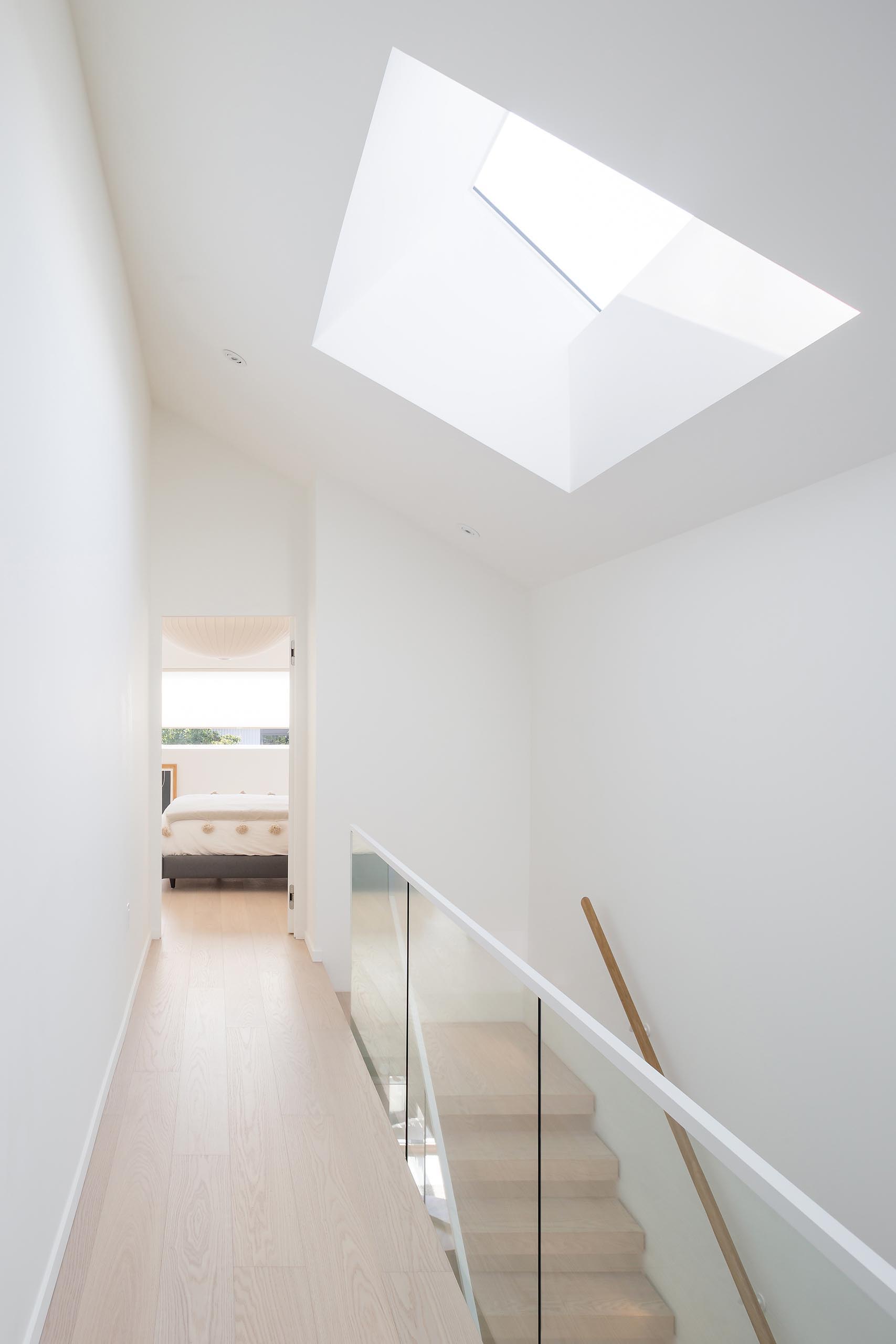 In the main bedroom, there's a horizontal window that adds natural light to the room.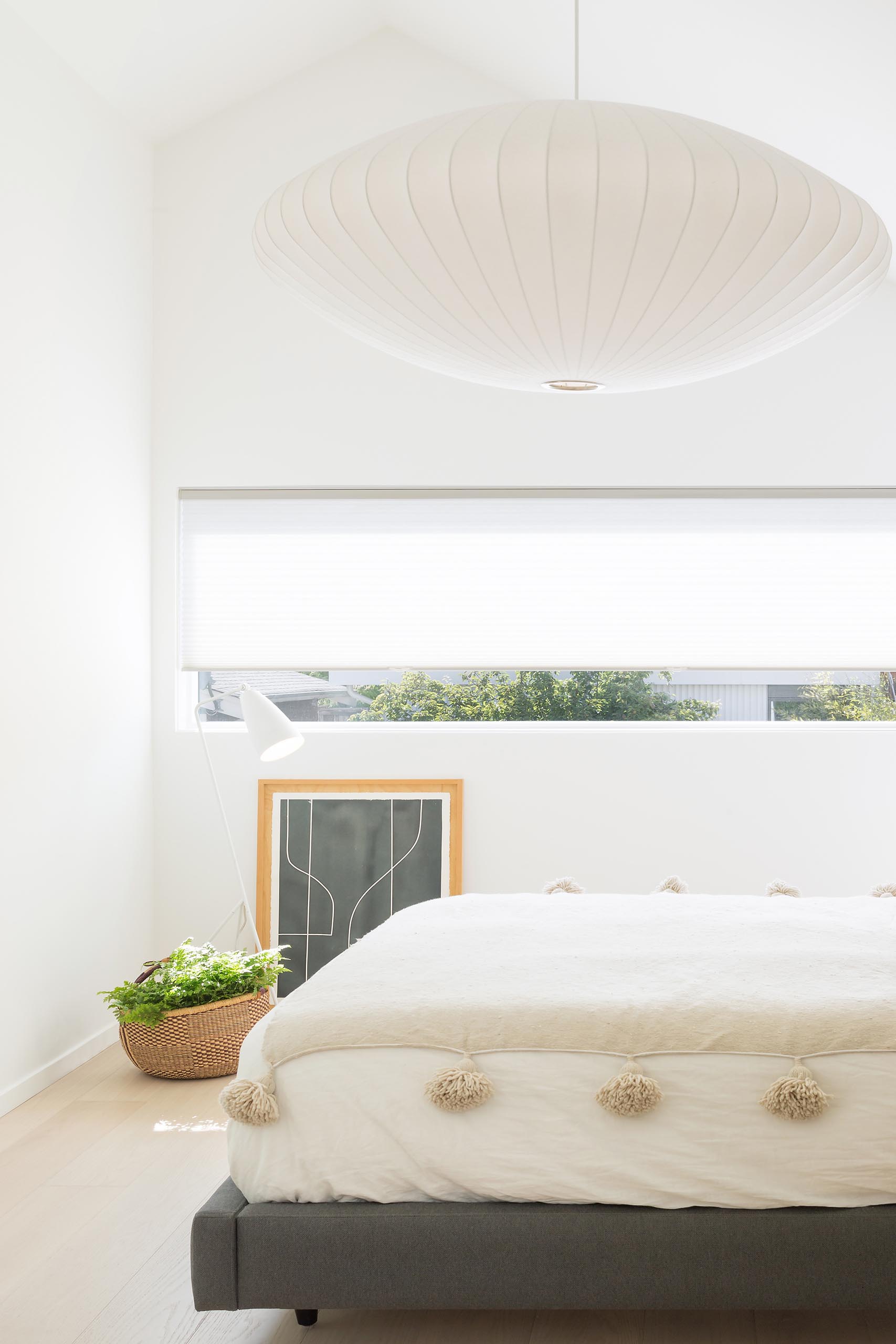 In the main bathroom, there's a minimalist white vanity, a skylight, and a shower hidden behind frosted glass.