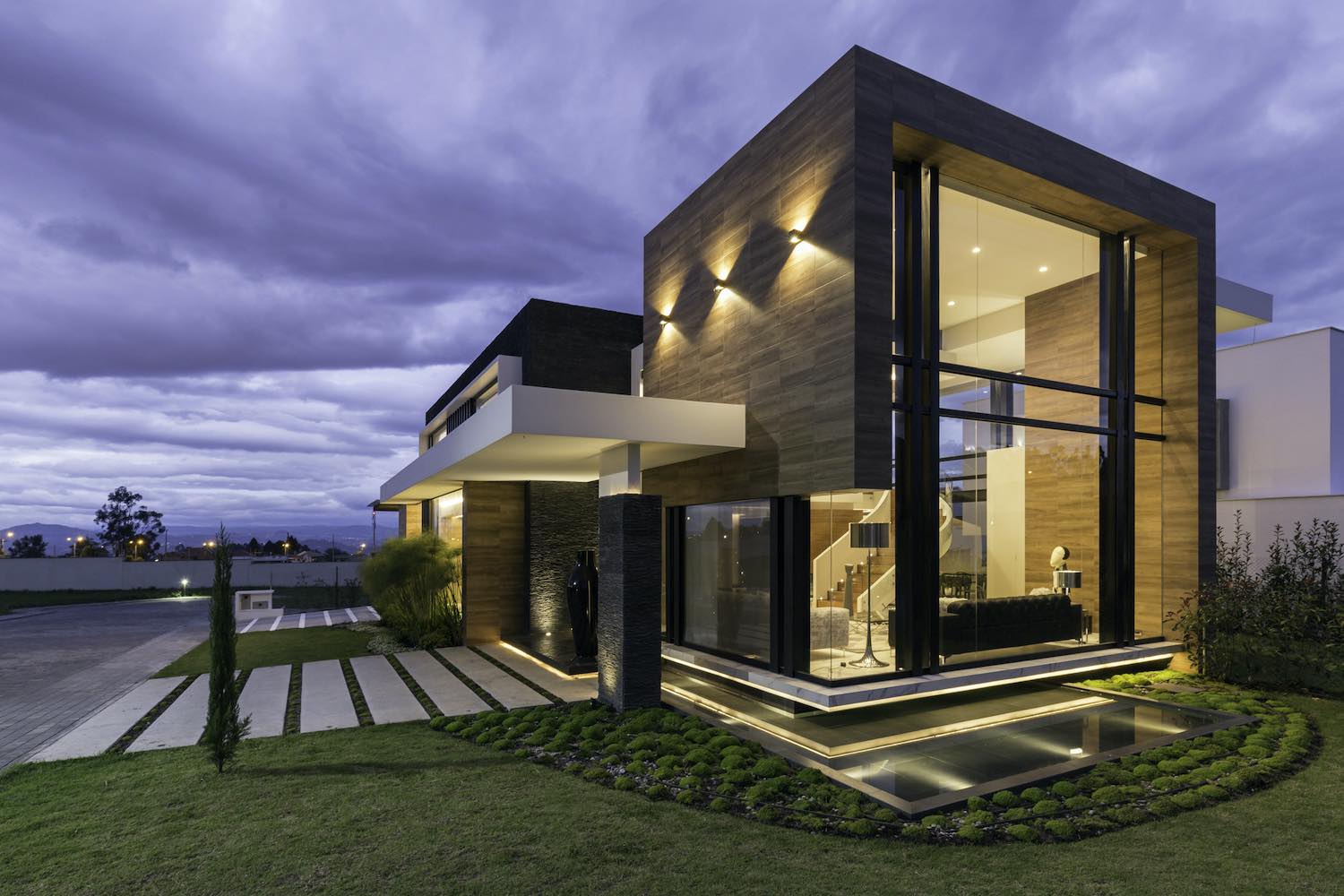 Designed by Cuenca-based architecture studio INAI Arquitectura, Casa LM is a single-family home that is located in San Joaquín, Cuenca, Ecuador.
Project description by architect:
The LM house is a set of straight volumes that try to accentuate the horizontality of the construction, all the architectural elements are linear and geometric. Being a project that occupies a corner property, special attention has been given to the area of ​​the main room that is located in this location, this space is contained within a cube made of a large double-height glass skin, this volume The sculpture does not touch the floor, but rather it is supported on thin metal columns, the window itself even houses camouflaged structural elements, and this whole group is suspended in a cantilever over a pond at ground level.
By means of delicate slopes, the topography of the terrain has been slightly conquered and thus marked spaces are created for each specific function.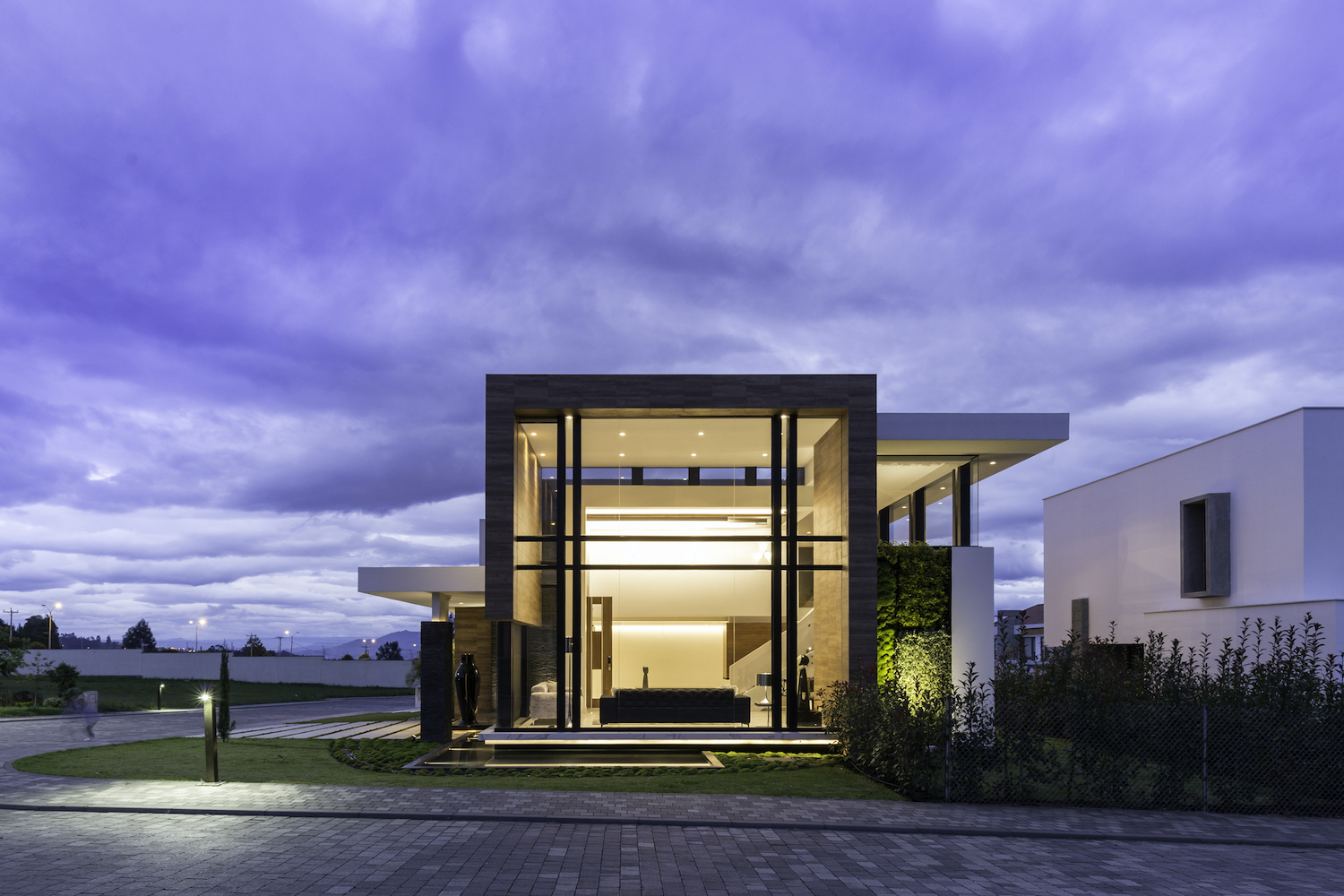 image © JAG studio
The rear facade is a very large glass cloth that will serve to catch the sun throughout the day and create a comfortable environment.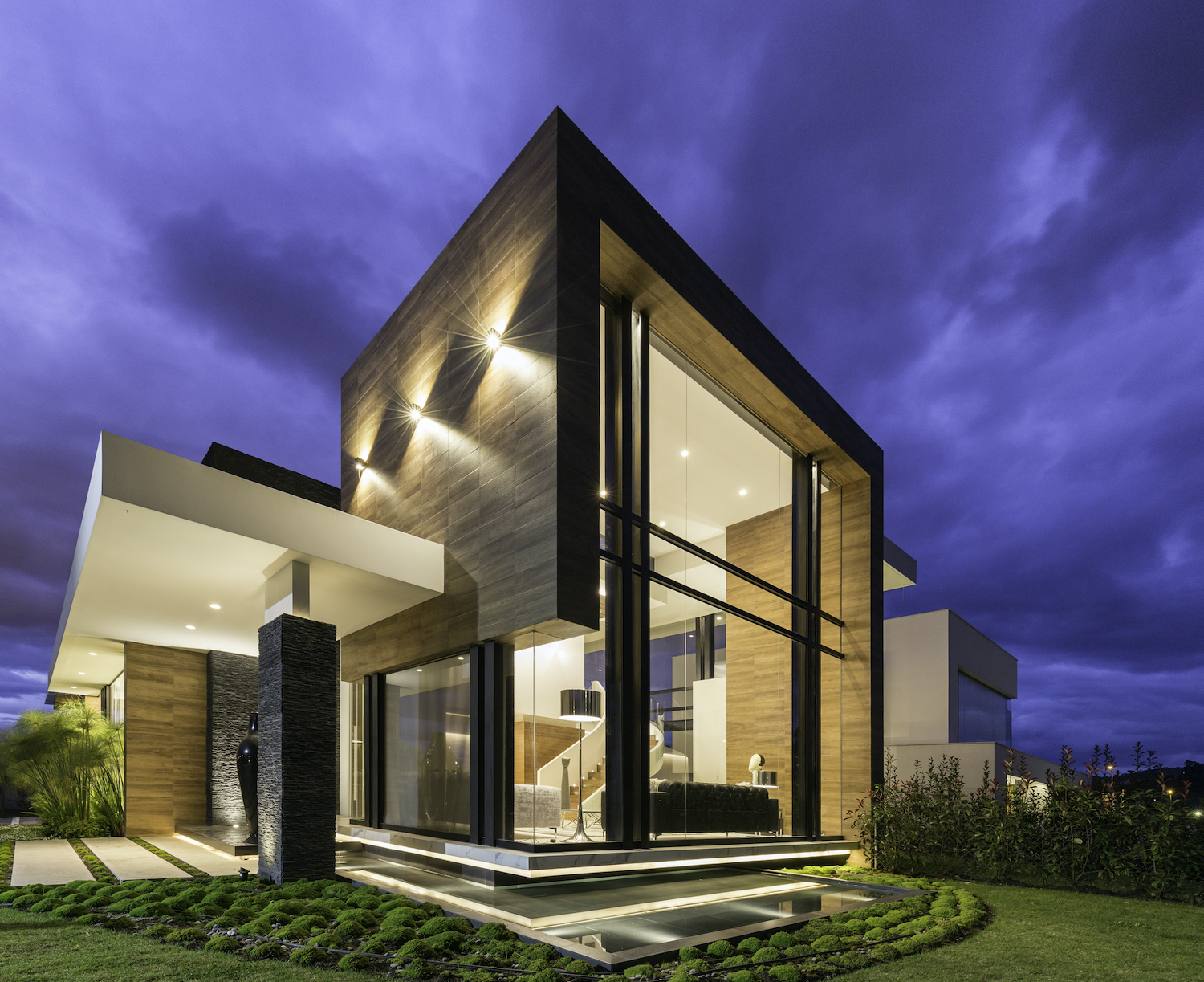 The project uses lightened flat slab roofs on different levels, producing an interesting set of heights that can be seen both from the outside on the facades and on the interior ceilings.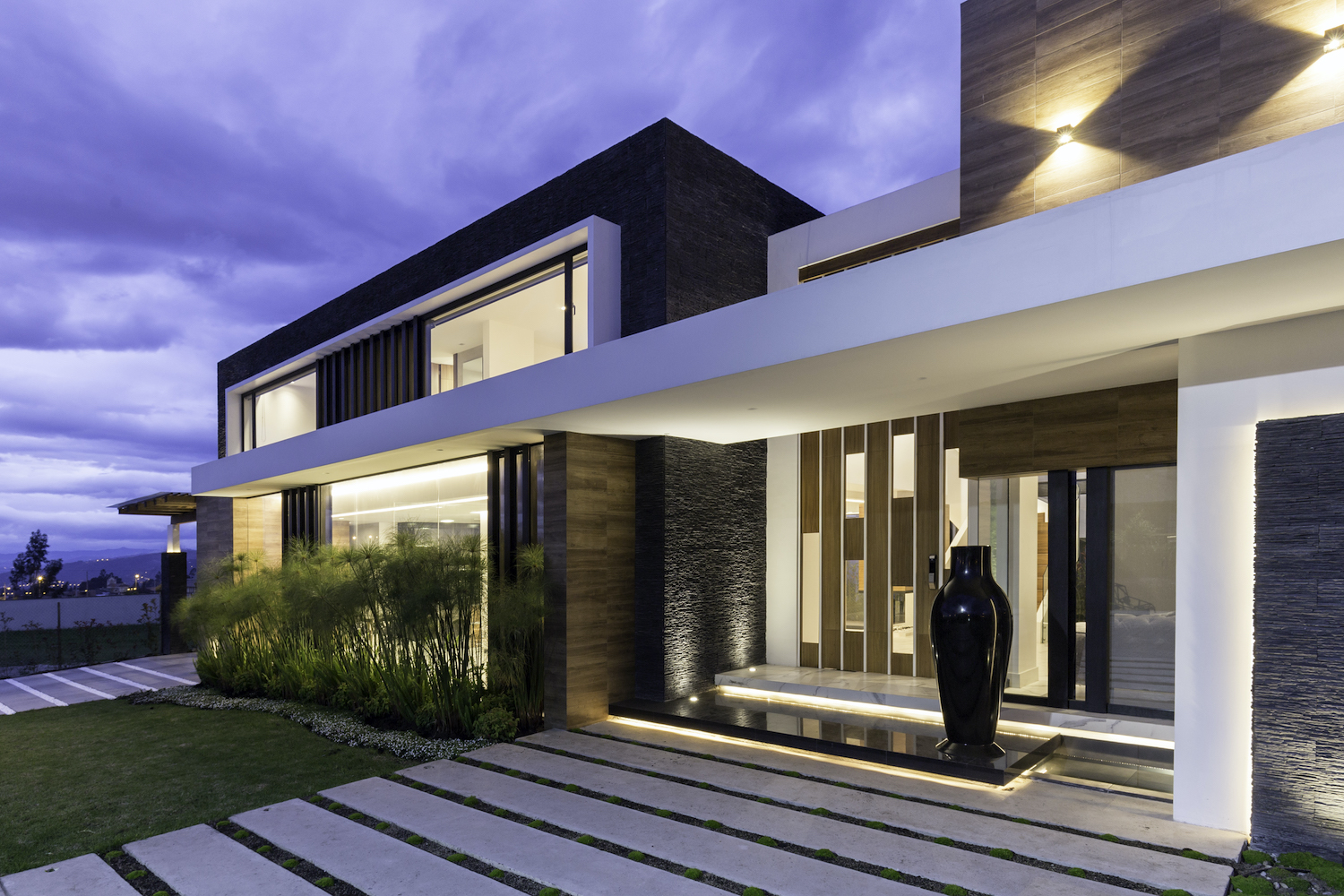 image © JAG studio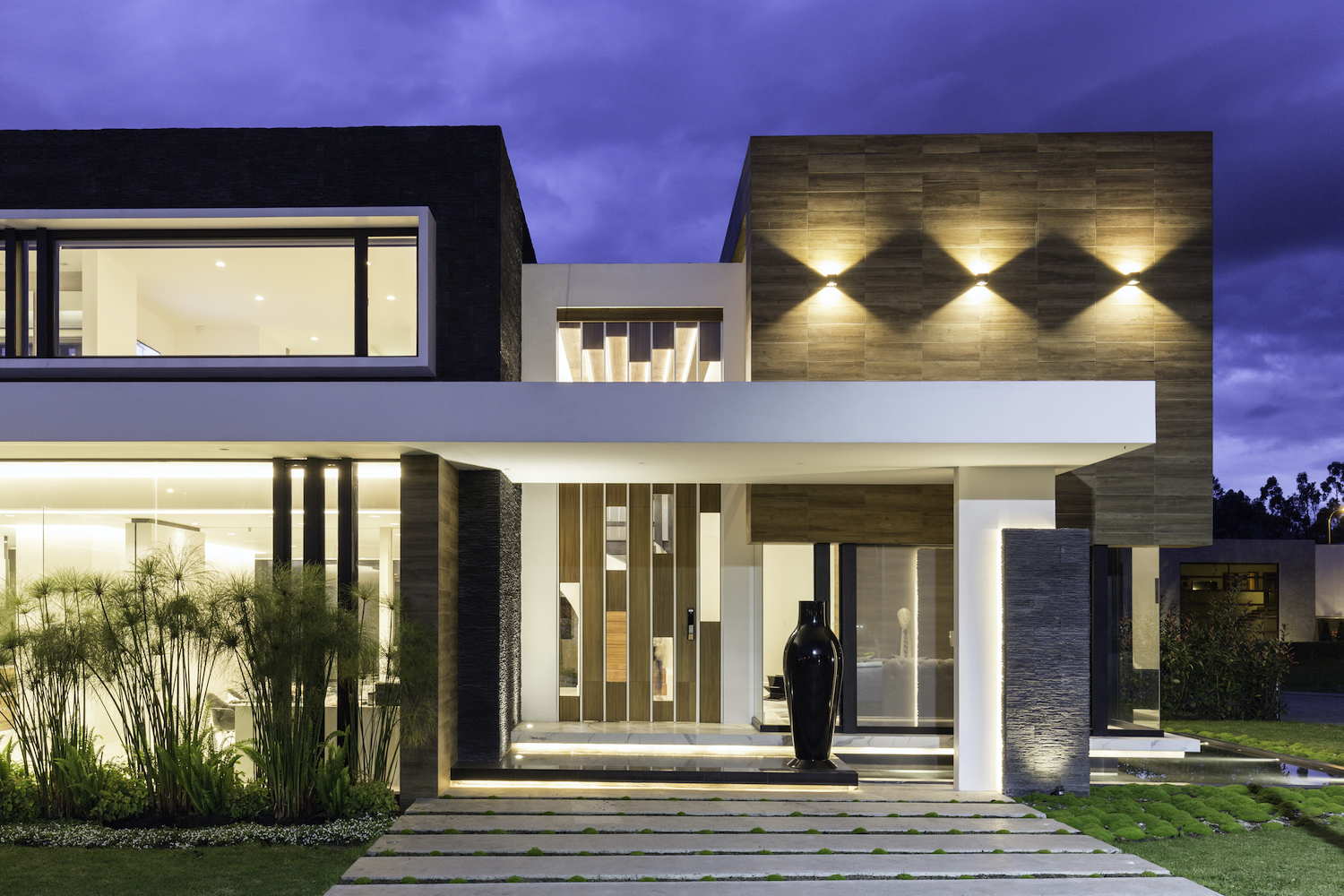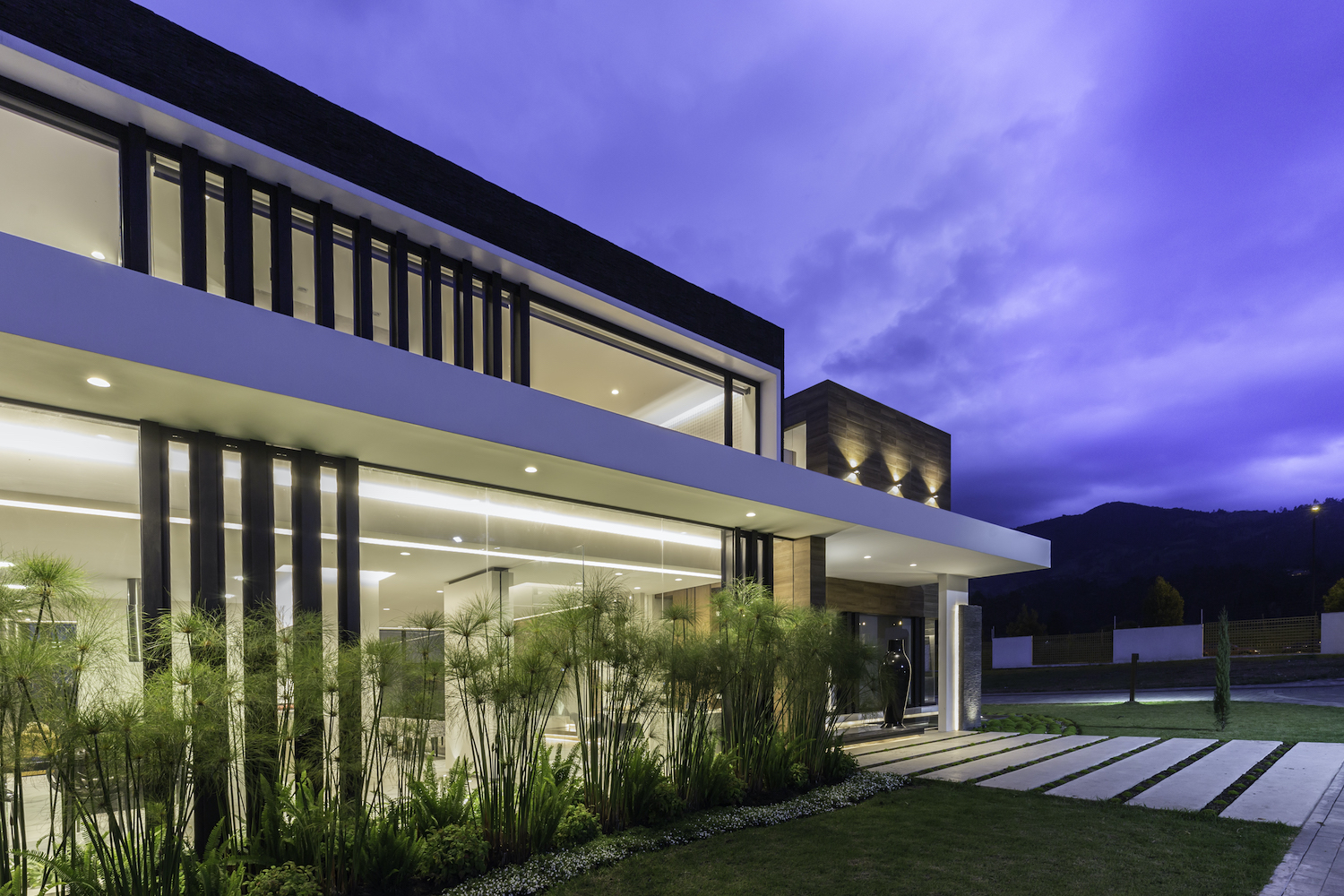 image © JAG studio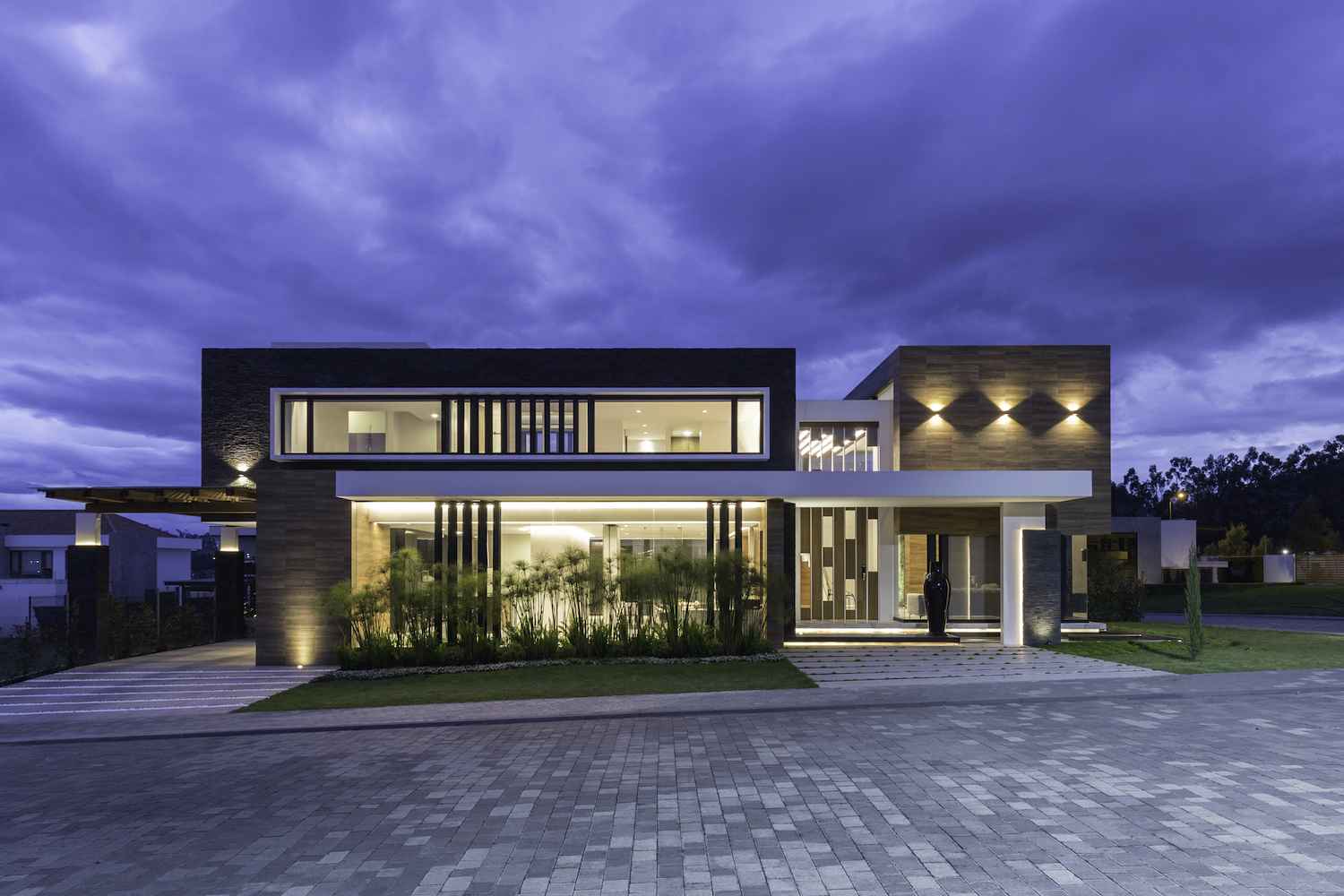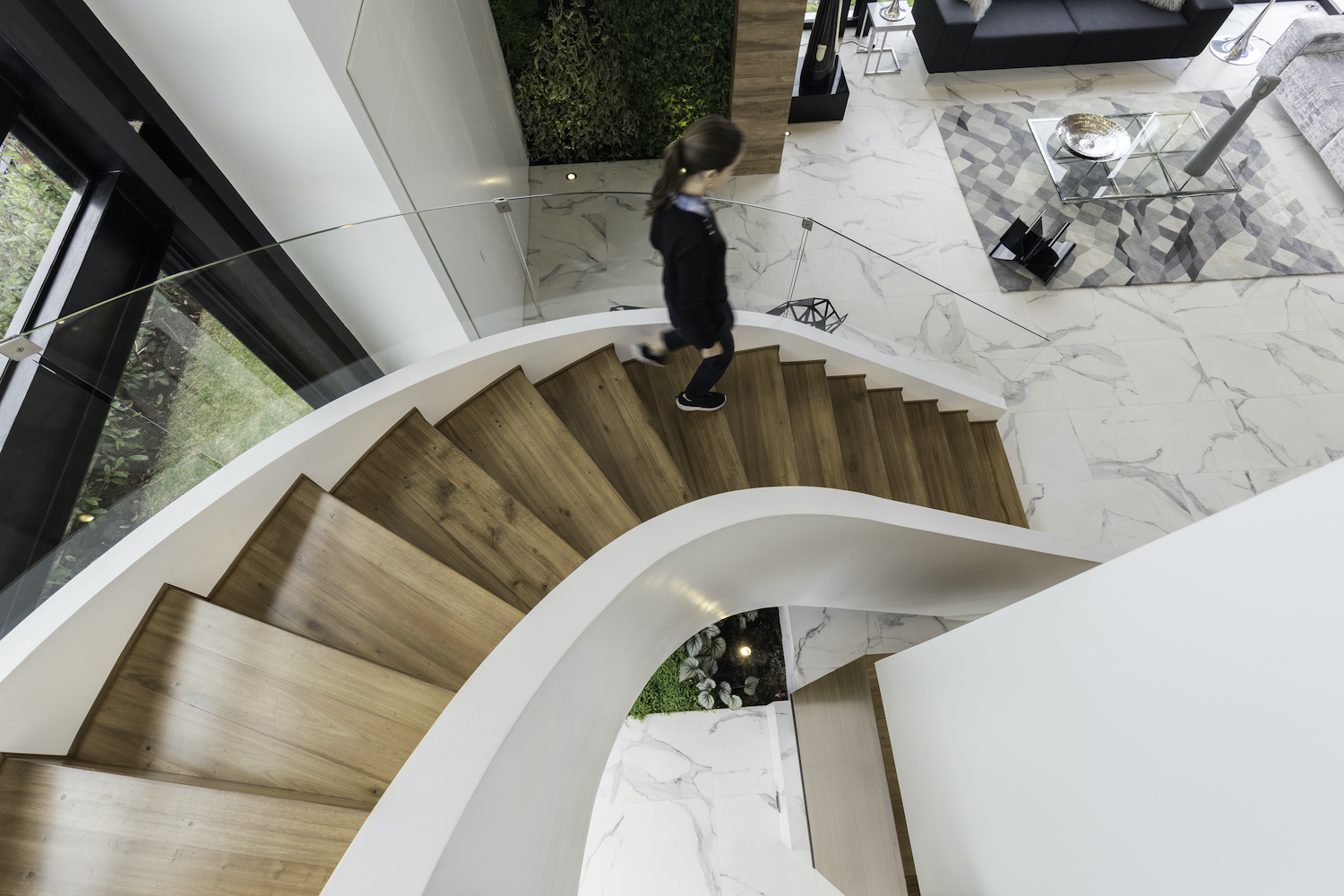 image © JAG studio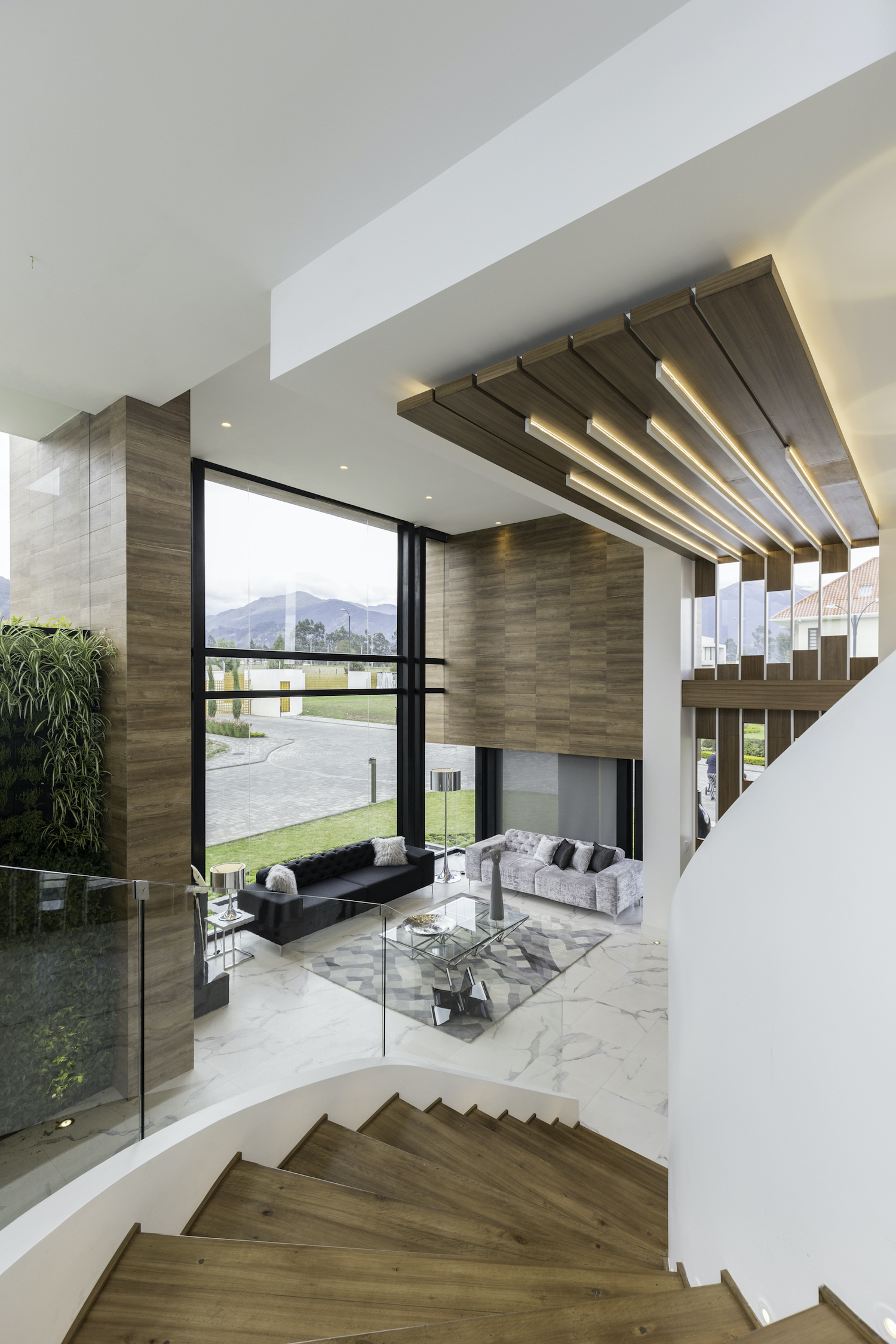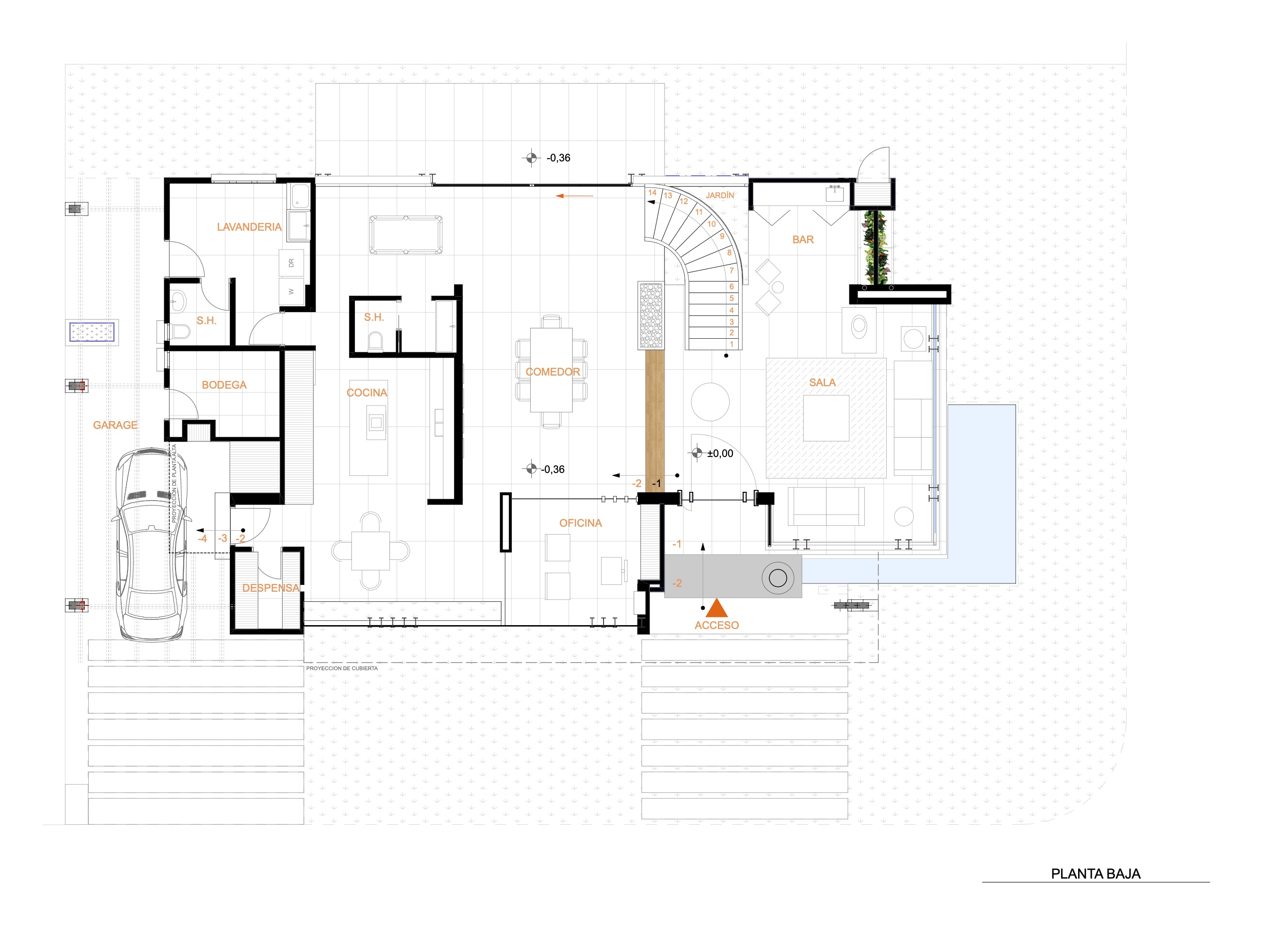 Ground Floor Plan