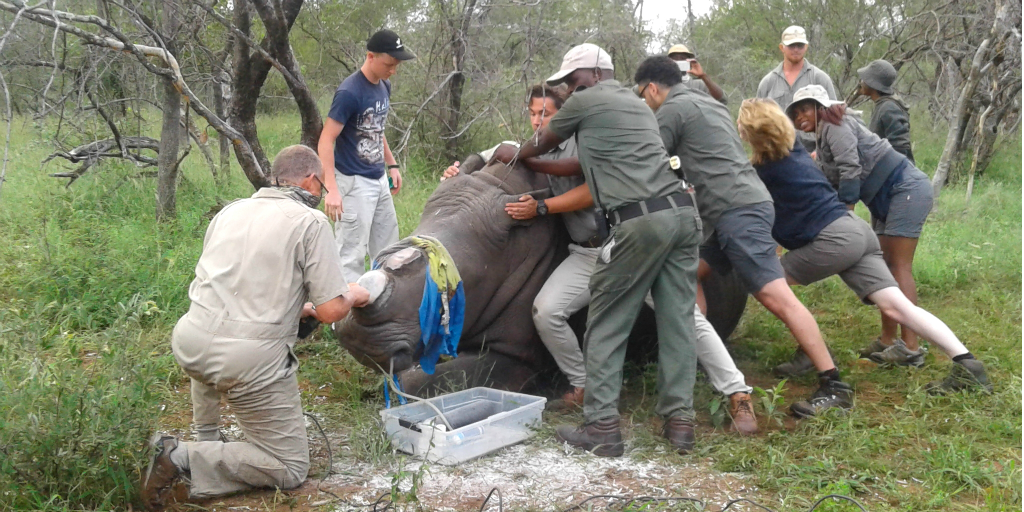 .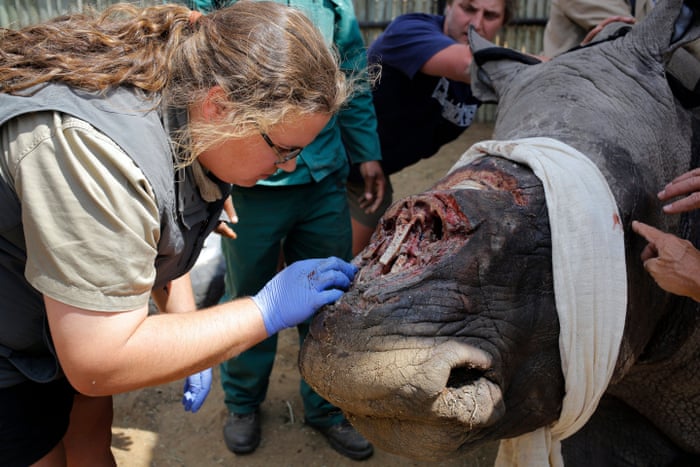 .
An incredible story of survival — a baby rhino shot by poachers was recovered by a rescue team eight days after its mom was killed.
A mother rhino was found shot to death on a reserve in the Mpumalanga region of South Africa earlier this month. The reserve guards became aware of the injured baby rhino left behind and called in the search and rescue team to begin an emergency endeavor to locate the orphan. As the days went on the chances for the rhino's survival plummeted and additional team members were called in for assistance.
Eight days after the baby calf was first spotted the wildlife team found the rhino — stunningly still alive. After more than a week without milk and a nasty bullet wound festering in her left front leg, it is amazing that she survived, not to mention evaded becoming prey for that long of a time period in her helpless condition.
A veterinarian was brought in with the location team to sedate the baby rhino and begin treatment on site. Once stabilized, she was transferred to the Care for Wild Africa Rhino Sanctuary, where she is currently being rehabilitated.
An update from the sanctuary informs that the baby rhino remains on intravenous fluids but her wound is healing well and she is finally drinking milk again.
The director of Working With Rhinos Gary Schneider stated to the press, "If a baby rhino is seen without a mum, then it's generally an indication that something has happened to her which would initiate a search and an investigation. Most babies do not survive poaching incidents."